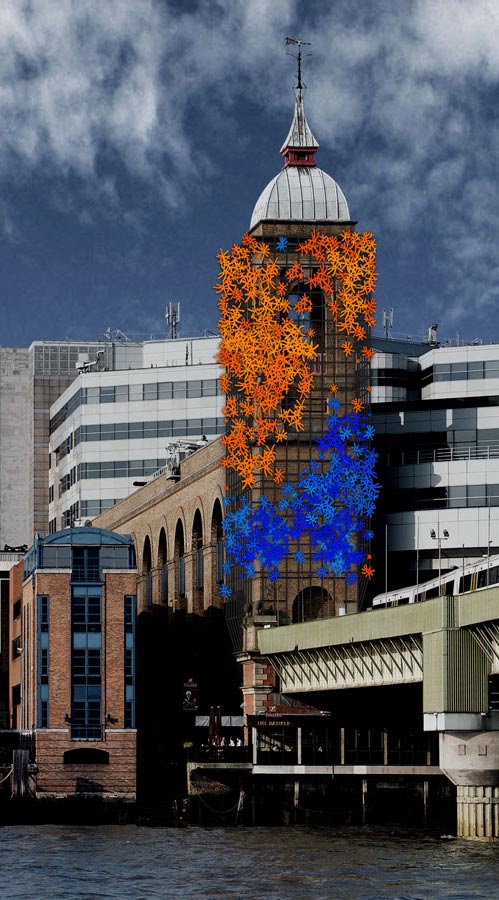 DAISY.WORLD by Thomas Nicolai is the simulation of an artificial self-monitoring ecosystem placed on an urban structure. Comparable to the rules in nature the computer simulation calculates the dynamic growth behavior of two artificial flower populations. Both species and the outer conditions are interlinked in feedback loops to a complex network of interaction – a permanent DRIFT, a spreading and retreat, an incessant self-balancing to adapt to every outer change – finally the idea of assertiveness and will power without supreme intervention. LIFE.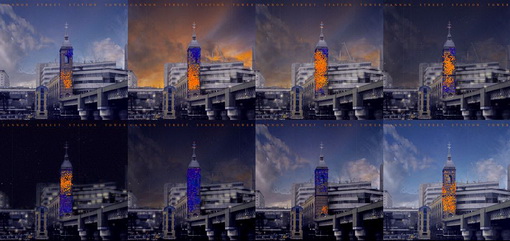 DAISY.WORLD will be a colorful performance, a fancy dynamic movement of large flower landscapes growing over the surface of a city building.In symbolic way nature conquers the habitat of men, and man becomes again a part of it. DAISY.WORLD evokes a sensibility for the fragile balance and the coherence of all aspects of our living world. The concept is related to a classic scientific experiment, a computer simulation by James Lovelock the father of the GAIA-theory.
We proudly announce that a prototype of Daisyworld will be shown in October at our Media Facades Exhibition in Berlin.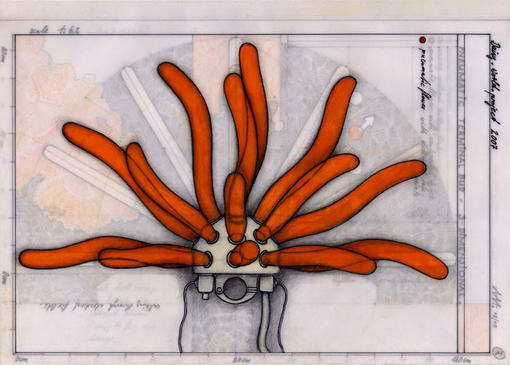 via: daisyworldproject.de
This project has been shown at the Media Facades Exhbition Berlin 2008 and was published in the Exhibition Companion (download the Catalogue Pdf – 7 Mb).