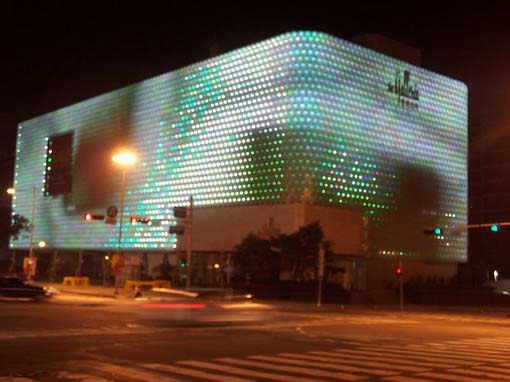 The Galleria Department Store is actually a refurbishment project. Originally the Galleria Building was windowless and not very appealing. The Owner Hanwha Stores Co, wanted to turn it into a landmark building that would reflect the innovation and style of the area, manifesting its own identity for quality, like the exclusive boutiques within its walls. So UN Studio and ARUP Lightning were asked to recreate the mall´s exterior. Together they developed a chameleon-like facade that reflects the subtleties of natural light on opalescent, dichroic glass discs during the day. At night the discs are individually backlit and controlled by a computer program to create brilliant and unique colour schemes all over the building – each disc acting like a big pixel on a giant screen. 4330 discs, each 850mm in diameter, make up the entire facade of the mall.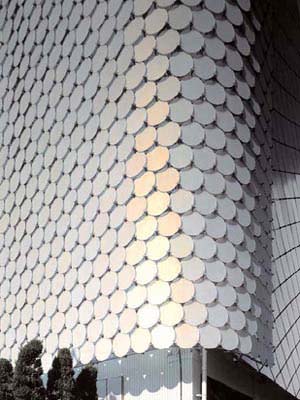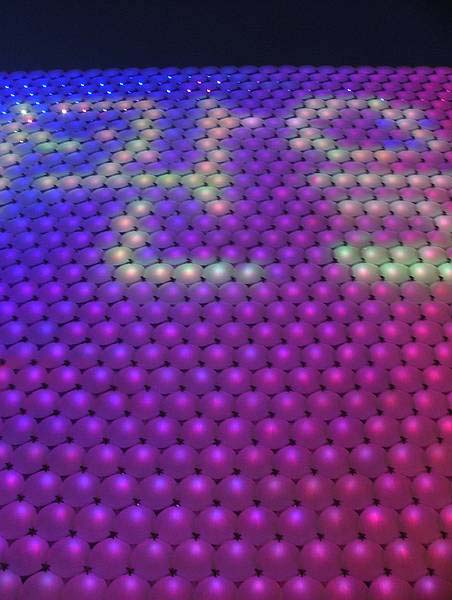 Arup Lighting worked closely with hardware manufacturers Xilver and software developers E:Cue to refine the programming that operates the pixel colour changes.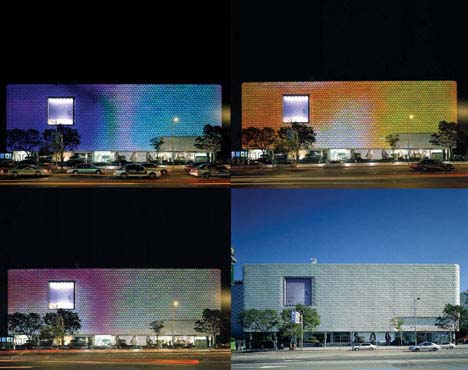 This project has been shown at the Media Facades Exhbition Berlin 2008 and was published in the Exhibition Companion (download the Catalogue Pdf – 7 Mb).