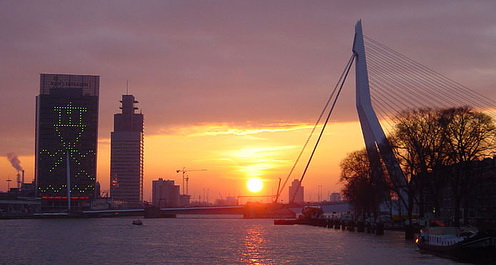 In 2007 The Graffiti Research Lab took control of the KPN Building, one of the permanent media facades, turning the area into the People´s Revolutionary Green Laser Light District, a place to display your uncurated animations and graphics. The back-side of the building is becoming a giant wall you can write on with a BFL (big fucking laser).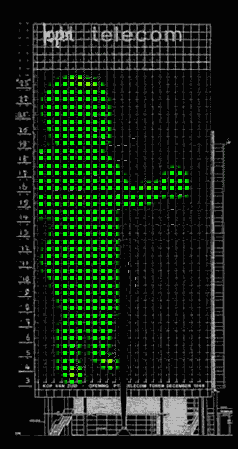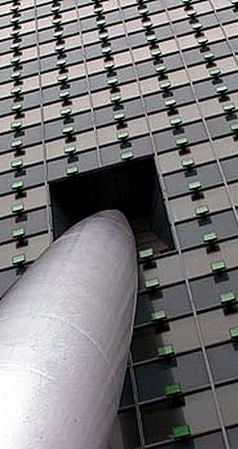 via: urbanscreens.org, graffitiresearchlab.com
This project has been shown at the Media Facades Exhbition Berlin 2008 and was published in the Exhibition Companion (download the Catalogue Pdf – 7 Mb).