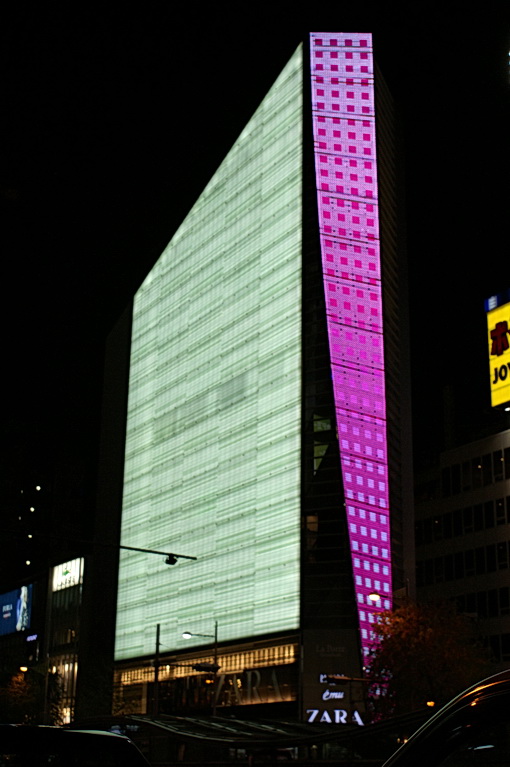 La Porte is located at the entrance to the Shinsaibashi shopping area, which is one of the most famous upmarket districts featuring high-end department store and super brand boutiques. (like Ginza at Tokyo)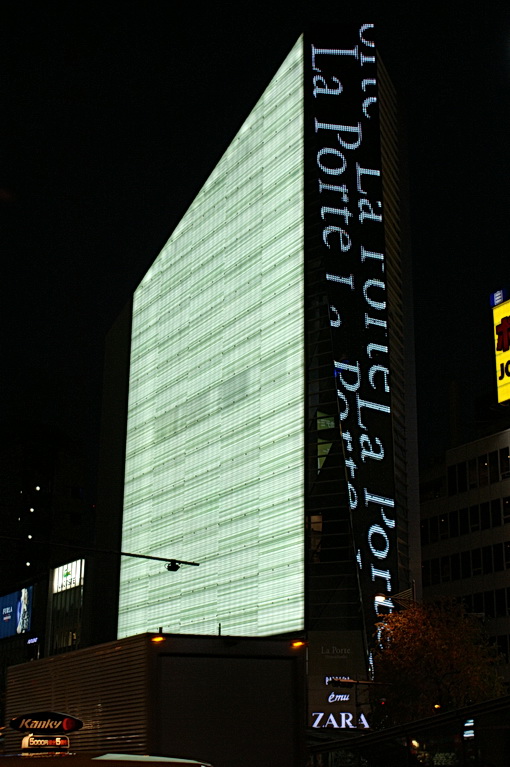 The main Design should remind of a beautiful shining women, so the whole building shimmers in emerald green at night, using fluorescent lamps.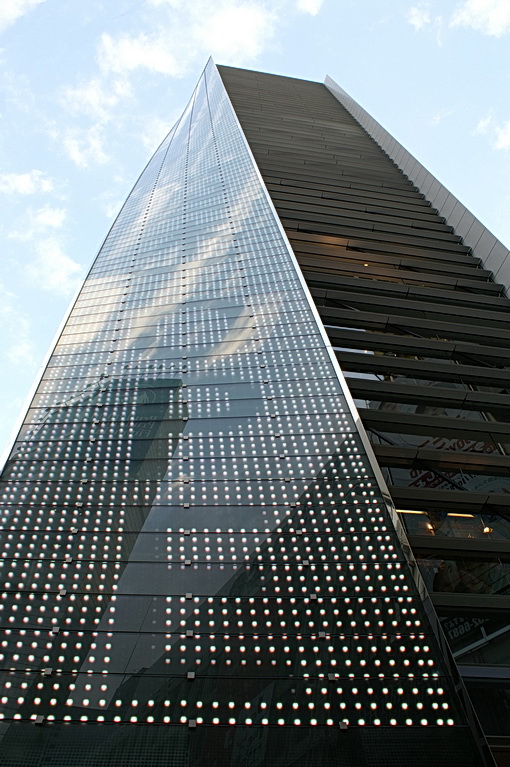 The west wall has a large LED display (54m in height and 4.8m in width / 12 000 sources) which is one of the highest in Japan. It´s shape is half-spiral, in other words it is a helical or twisted surface. Before it has never been possible to correspond to three dimensional architecture with standard LED Screen. Due to the unique abilities the of used Kapas Led-Cluster; flexibility,durability and lightweight, Komanden was enabled to make the client's concept reality. It displays memorable messages for passersby showing elaborated images and making good use of the vertically long shape, by expressing each season in the midst of the urban area.
Design by : Plantec Architects Inc.
Construction by :Taisei Corporation
LED Screen by: Komaden Corporation
This project has been shown at the Media Facades Exhbition Berlin 2008 and was published in the Exhibition Companion (download the Catalogue Pdf – 7 Mb).