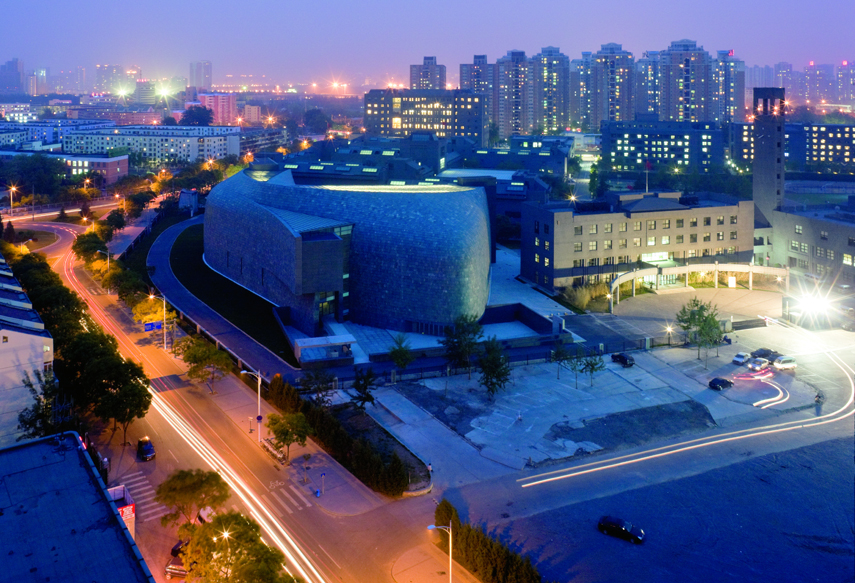 "Media architecture as a key player in Smart and Ubiquitous City concepts"
15. – 16.4.2015 / Central Academy of Fine Arts (
CAFA
), Beijing, China
Media Architecture grow at the intersection of physical and digital space, it is also the combination of art and technology, a fusion of architecture, communication, public art, urban science, sociology, economics, as well as LED technology, internet technology, interactive technology, intelligent control, computer science and other fields and disciplines.
Media Architecture have only emerged to the world less than 20 years, however it is developing very rapidly in recent years, especially in China, where it has become a powerful force, leading to the transformation of urban landscape as well as the changes of people's mind. The development of Media Architecture is causing the changes in industry chain as well as the changes in the decision making process of building design, thus fosters the birth of new industries. Brings up entirely genuine challenges and opportunities, Media Architecture is an important trend in the 21st century architecture and urban development.
Media Architecture will subvert the existing model of Architecture. It will not only shape new building facade and appearance, but also achieve information interaction and the physical existence of socialized media device. It will evolve into the producer and messenger of social media, forming a public network of cities' media interface and becoming a social network of public sphere. It holds great potential as mouthpiece for public voice and a peephole into the heart of government. Media Architecture will have a more prominent public role, and as a new link, permeating every aspect of people's lives.
Media Architecture will subvert the traditional concepts of space art, having the city as a stage, creating new media arts and public arts in urban environment to showcase their interactive, public, social and complex art works, which will lead to unprecedented level of influence.
"Technology always moves forward, art is always in return". Technology and art have accompanied and complemented the process of human civilization. A smart city cannot just be an integration of intelligent technology, but a collision among technology, culture, and arts melded together into a "smart life" society which having their own conception of life and lifestyle. And Media Architecture will become the carriers and shapers of these kinds of "smart lives".
This summit is jointly organized by the China Central Academy of Fine Arts (CAFA), Media Architecture Institute (MAI) and the China Solid State Lighting Alliance (CSA). It is also the first International Grand Summit in the field of Media Architecture in Mainland China. The national and international pioneers and explorers of Media Architecture will meet, communicate and share the latest achievements, trends and concepts in the field.
On this basis, the Summit would use the concept of "Smart Life" as the center and Media Architecture as the radius, to explore the collaborative and innovative model of art and science, and to promote the establishment of the interdisciplinary academic exchange platform and organization mechanism.
The Media Architecture Exhibition will be held at the same time with the Summit. This exhibition will be a showcase of comprehensive collection of international media architectural projects as well as works from the Studio of Media Architecture in CAFA. The Media Architecture Summit Beijing 2015 will include a one-day summit (open to the public) and a half-day roundtable discussion (by invitation only).
Registration
Program
北京时间4月15日
April 15th
地点:中央美术学院美术馆学术报告厅
LOCATION: CAFA ARTS MUSEUM AUDITORIUM
09:30 – 10:00
登记
Registration
09:50 – 10:00
嘉宾合影
Group photo
10:00 – 10:10
展览开幕 主持人: 常志刚教授
Exhibition vernissage hosted by Prof. Chang Zhigang
10:10 – 10:15
中央美术学院院长致欢迎辞
Welcoming Address by President of China Central Academy of Fine Arts
10:15 – 10:25
常志刚教授致欢迎辞
Welcoming Address by Prof. Chang Zhigang
10:25 – 10:35
MAS16致欢迎辞 | MAI
Welcoming Address M. Hank Haeusler and Martin Tomitsch | MAI
10:35 – 11:15
开幕演讲:联合的现实
Opening Keynote Speaking: Realities United
Jan Edler | Germany 德国
跨界与创新 (主持人:常志刚)
Transdisciplinary and INNOVATION (Moderator: Chang Zhigang)
11:15 – 11:45
信息丰富的公共空间与媒体建筑的简史和未来
A short history (and future) of Media Architecture in info-rich public space
Dave Colangelo |Canada 加拿大
11:45 – 12:15
互联网+建筑的预言
赵子忠 中国
Forecast Internet + Building
Zhao Zizhong|China
12:15 – 12:30
提问环节
Questions and Answers
12:30 – 13:30
午餐 地点 : 中央美术学院美术馆咖啡厅
Lunch break. CAFA Arts Museum coffee bar.
定义智慧城市 (主持人:M. Hank Haeusler)
Defining Smart Cities(Moderator: M. Hank Haeusler)
13:30 – 14:00
媒体建筑,君在何处? —— 智慧城市网络中媒体立面的未来方向
Media Facades Quo Vadis? – Future direction of media facades in smart city networks
M. Hank Haeusler | UNSW, MAI | Australia 澳大利亚
14:00 – 14:30
创造与创新的新乐土——掌控数字化、照明及艺术之间的交互
张国旗 荷兰
The new playground of creativity and innovation: Mastering the interactions of digitalization, lighting and art
Zhang Guoqi |Holland
14:30 – 15:00
从智慧城市到城市的应用软件:以设计思维推动媒体建筑发展
From Smart Cities to City Apps: Advancing Media Architecture through Design Thinking
Martin Tomitsch | MAI | Australia 澳大利亚
15:00 – 15:30
媒体立面——艺术与关注的解决方案
Media Facades – Solutions for Arts and Attention
Karsten Ehling |Germany 德国
15:30 – 15:45
提问环节
Questions and Answers
15:45 – 16:00
茶歇
Coffee break
媒体建筑探索与实验(主持人:Martin Tomitsch)
Media Architecture: Explorations and Experiments (Moderator: Martin Tomitsch)
16:00 – 16:20
媒体建筑实践分享
荣浩磊 中国
Sharing of Media Architecture Practice
Rong Haolei |China
16:20 – 16:40
媒体立面:过去、现在&可持续的未来:如何应对媒体立面之能源消耗
Media facades; past, present & sustainable future: The impact energy waste is having on media facades, what can be done?
David Castaneda | Cacaco Design | Hong Kong, China 中国香港
16:40 – 17:00
灯光新媒体城市
郑见伟 中国
Lgiht New Media City
Zheng Janwei|China
17:00 – 17:15
提问环节
Questions and Answers
17:15 – 17:55
闭幕演讲 数字场所营造 @ 艺术、文化和社区的交集
Closing speaker: Digital Placemaking @ the intersection of Art, Culture & Community
Lubi Thomas |Australia 澳大利亚
17:55 – 18:15
总结发言
Summary: M.Hank Haeusler,Martin Tomitsch,常志刚教授 Prof. Chang Zhigang | MAI / CAFA
北京时间4月16日
APRIL 16th
圆桌会议:中央美术学院美术馆会议厅
Round-table conference: CAFA MUSEUM MEETING ROOM
08:00 – 09:00
登记
Registration
09:00 – 12:00
演讲者与嘉宾共同讨论
Roundtable Discussion by all speakers and guests
午餐 :中央美术学院一食堂三层
Lunch break: at the third layer of CAFA school cafeteria
"2015年北京国际媒体建筑峰会暨特展"筹备组
'2015 Beijing International Media Architecture Summit and Exhibition' Preparatory Group
联络人 / Contact: 祝铭/ Zhu Ming,杜杰/ Du Jie
邮箱 / email:
ma2014cafa@163.com
ask@mediaarchitecture.org
电话 / Tel:+8613261051293,+8615301127298
Speaker Biographies
Professor Chang Zhigang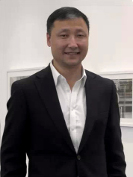 Professor Chang Zhigang PhD, Architecture school of Tsinghua University, Beijing. Born in 1967, Shenyang, Liaoning province, China. Teaching and research in lighting design and architecture design. Professor and vice dean of Architecture school, China Central Academy of Fine Arts, Beijing. Member of China Green Building and Energy Saving Committee; Member of editorial committee of China Architecture Education; Member of editorial committee of China Illuminating Engineering Journal; Member of editorial committee of Professional Lighting Design/ Chinese Version; Member of Chinese Artists Association; Member of the council of China Illuminating Engineering Society; Project evaluation expert of The National Natural Science Foundation of China.
Jan Edler

realities:united CEO. Studied architecture at the Technische Universität Aachen and the Bartlett School of Architecture in London. From 2000 to 2001 he taught at the Department of Architecture at the Technical University of Berlin, and in 2003 at the Pasadena Art Center College of Design. Awards: The brothers' installations have been honored with numerous awards, for instance the prestigious "Kunstpreis Berlin 2009" (Art Prize Berlin, an award in the category architecture) by the Akademie der Künste in Berlin (Academy of the Arts Berlin), or the Hans Schaefers Award by the Bund Deutscher Architekten Berlin (German Architects Association Berlin). After receiving the gold prize of the regional Holcim Award for Sustainable Construction in Europe for their project "Flussbad" (River Pool) in 2011 – the prize carries a 100.000,- US$ purse – the project was also awarded the 50.000,- US$ bronze Global Holcim Award 2012.
Dave Colangelo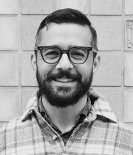 Dave Colangelo is an adjunct professor of New MediaArt History at OCAD University in Toronto, Canada. He holds an MA in Cultural Studies and Interactive Media from Goldsmiths College, University of London and a PhD in Communication and Culture from Ryerson University. His research and writing investigates expanded cinema, screen cultures, and the impact of digital media on art, curation,and architecture. Colangelo's writing has appeared in the Leonardo Electronic Almanac and The Journal of Curatorial Studies. His work as a new media artist has been presented at the International Symposium for Electronic Art (Istanbul 2011,Sydney 2013) and the Biennale of Architecture and Urbanism in Shenzhen/HongKong (2013-14).
Zhao Zizhong
Professor Zhao Zizhong, the PHD advisor and the dean of New Media Institution of Communication University of China (CUC). As a visiting scholar, he carried on researches at Massachusetts Institute of Technology (MIT) in 2013 and Columbia University in 2012. Prof. Zhao is the expert of digital content industry and digital new media. He is one of important leaders of new media academic field in China. He focuses on the research of "new media and society" and also works as the media expert of United Nations Economic Development Administration for China Projects, and he is the expert of NGB (Next Generation Broadcasting Network)Working Group, Direct TV Broadcasting by Satellites Working Group and consultative committee expert of SARFT (State Administration of Radio, Film and Television), etc.
M. Hank Haeusler

Senior lecturer in the School of Architecture at the University of New South Wales, Sydney, Australia. Haeusler is known as a researcher, educator, entrepreneur and designer in media architecture, digital technology, interaction design and ubiquitous computing and author of four books, several book chapters and conference papers.
Zhang Guoqi

Professor Zhang Guoqi, IEEE Fellow; Director of DIMES center for Solid State Lighting (SSL) Technologies, Delft University of Technology, the Netherlands; Oversea director of State Key Lab for SSL of China; Co-chair of Advisory Board of International SSL Alliance (ISA); Vice chairman of Chinese Electronics Packaging Society. He authored/co-authored more than 250 scientific publications; Serves as chief editor for Springer book series "SSL Technology and Applications". He has also worked for NXP Semiconductors as Senior Director of Technology Strategy, Philips Research Fellow until May 2013.
Martin Tomitsch

Dr Martin Tomitsch is a Senior Lecturer in the Faculty of Architecture, Design and Planning at the University of Sydney. He is the Director of the Design Computin gprogram, research member in the Design Lab, founding member of the Media Architecture Institute, state co-chair for NSW of the Australian Computer-Human Interaction Special Interest Group (CHISIG), and visiting lecturer at the Vienna University of Technology's Research Group for Industrial Software (INSO). He is co-author of 'New Media Facades' published by av edition and over sixty articles published in journals and academic conferences.
Karsten Ehling

Dr Karsten Ehlings. Managing Director of Lichtvision and has the global leadership over all Lichtvision offices in Berlin (HQ), Hong Kong, and London. He received his doctorate in 1997 from the Technical University in Berlin where his doctoral thesis dealt with the use and analysis of daylight in architecture. Beside his responsibility for the company success, Karsten is mainly involved in large scale projects, often with a focus on conceptual development of media installations and façade lighting solutions. Karsten has been a regular lecturer for Lighting Design at the University of Applied Sciences Wismar, Germany.
Dr Rong Haolei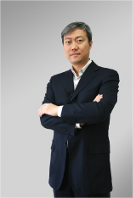 Dr Rong Haolei. Director, Department of Lighting Design & Research. Senior Engineer and Lighting Designer. Tsinghua Tongheng Urban Planning & Design Institute, Beijing. Senior Lighting Designer. Executive Director of China Illuminating Engineering Society. Deputy Secretary of Illuminating Engineering Society of Beijing. Specialty: The main research focus of Dr. Rong is urban lighting and architectural lighting. He is one of the main editors of National Standard and Codes for Urban Lighting Planning, Beijing Nightscape Lighting Technology Standard, and Beijing Urban Lighting Planning Standard. Dr. Rong publishes many paper and as the main translator, he translated Architectural Lighting Design and Lighting Design Basis. Main projects: Urban Lighting Master Plan for Beijing, Guangzhou, etc. Lighting Detailed Planning for Beijing CBD, Chang'an Avenue, etc. Architectural Lighting Design for Tian An Men, National Museum (Outstanding Award of China Building Decoration Association in 2011) Landscape Lighting Design for Beijing Olympic Forest Park, Longmen Grottoes in Luoyang, Buddhism Square in Mount Jiuhua,Guangzhou new axis,Huacheng square,etc. Master plan and programming design for 2011 and 2012 Guangzhou Lighting Festival.
David Castañeda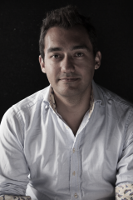 David Castañeda was Born in Colombia, raised in England and spent the last 10 in Hong Kong where he became an LED project specialist. He co-designed and project managed works such as the Hong Kong Coliseum, Lima national stadium and Estela de Luz Mexico.He also specified LED solutions for brands such as Lancome, Esprit, Hennesy, Heineken & Audi. Part of Castaneda's USP for projects was his constant strive for interactive media-architecture that was attainable both from an engineering and financial point of view. Development of interactive media facades began withhis then partner Claudia Paz, where they designed the first interactive stadium, by having LEDs on the façade activate every time a player scored a Goal. In 2013 he was one of the founding partners of GDC global. He is currently responsible for both the global expansionof the business and marketing direction ofthe company.
Zheng Jianwei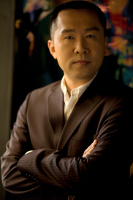 Director of the lighting plan and design for Beijing Olympic Central Area. The first Chinese lighting designer who won the World Award of Architectural Lighting Design; Named as one of the Ten Outstanding Young Designers in the 5th Dragon Design Fund Award. Special member of the International Association of Lighting Designers (IALD) Special member of the Illuminating Engineering Society of North America (IESNA) Obtained Bachelor of Science degree from Tsinghua University in 1993. Leading the Only Chinese Lighting Design team that won the IES Illumination Award of Excellence and won the IALD Award of Excellence. 2014 Beijing APEC Light & Fireworks Events—-"Red Lighting Carpet". Lighting Design, No.7 Sunken Plaza in Beijing Olympic Centre. Won the Paul Waterbury Award of Excellence, IES, 2009 Lighting Planning and Design, Beijing Olympic Central Area. Won the Best Design hosted by Lighting Design Magazine and Guangzhou Design Award of Low Carbon Design (Ecological Building). Lighting Consultant, National Stadium ("The Bird Nest"), Beijing. Won the Award of Merit (IES) in 2009 Interior Lighting Design, Beijing LAN Club. Worked with the famous designer Mr. Phillip Starck that won the Award of Merit (IES) in 2009 "Iconic Water Cube"—National Swimming Center, Beijing. Awarded as New Media Artistic works in 2013.
Lubi Thomas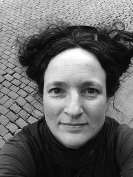 Experienced curator working in the fields of digital/new media arts and STEAM. In the past decade, she has developed and delivered an extensive range of exhibitions, projects, festivals, events, residencies and mentoring programs, as well as, public and education focused programming streams. Site-responsivity is a key element in her practice. Lubi develops engagement centric programming frameworks and reporting matrices that reflect a location's purpose and its associated communities-of-interest. Such sites include The Cube, Creative Industries Precinct QUT, and Qld State Library. Lubi employ's a highly networked approach to programming structures and partnership development and management, recently brokering key relationships with LEGO Education, ARS Electronica and the Australia Council for the Arts. She works and consults locally, nationally and internationally across a range of cultural engagement areas. http://davisthomas.com.au/curatorship/about
Exhibition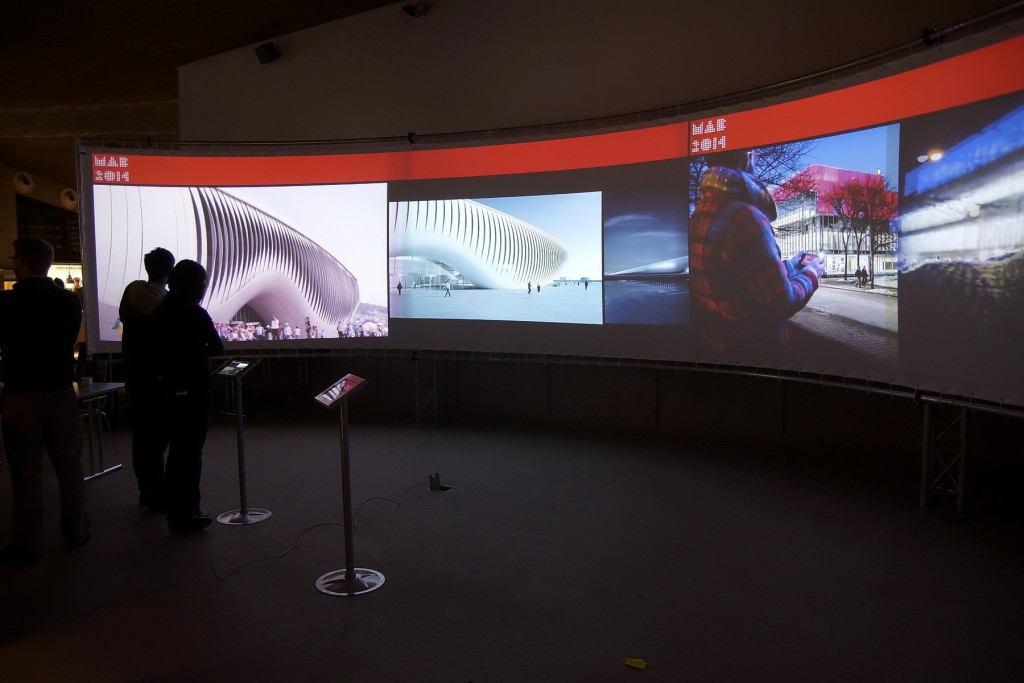 The Media Architecture Summit 2015 will feature an exhibition with more than 80 outstanding projects that define the state of the art of built Media Architecture. The visitors have the opportunity to navigate, select and see in large resolution pictures and videos of media architecture projects from around the world. The exhibition features extensive descriptions as well as stunning photos and videos, that give a vivid impression of the architectural and artistic impact of the projects.
Cao Qun

He is a Designer, Artist and Partner at OAD Beijing Co., Ltd. 2009.09 – Present: PhD Student at School of Architecture, Central Academy of Fine Arts. 2005 – 2008: Master of Arts, School of Design at Central Academy of Fine Arts. Award:2014 Book Design 《迁就的门》 The Accommodating Door; 2014 Book Design 《我来过宋庄》 a sojourn in Songzhuang-Chang Zongxian's works;2014 Book Design 《我来过宋庄》 a sojourn in Songzhuang-Chang Zongxian's works; 2014 Book Design 《迁就的门》 The Accommodating Door; Exhibition: 2012 Visual Identity Design for Chinese Academy of Social Sciences Institute of Literature – Selected by Tokyo TDC; 2010 Interior Design for Olympic branch line and airport line of Beijing Subway Stations – Gold Medal (Collective) for China Fine Arts Award at 11th National Art Exhibition.
Ye Jun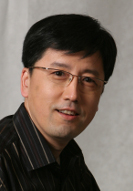 Curriculum Tutor of Central Academy of Fine Arts, Master Programs; Chief Engineer of Architectural and Environmental Lighting Design Research Center, Central Academy of Fine Arts. Technical Consultant of Zero-space Technology Co., Ltd Beijing. Director of Beijing Yikong Lignting Technology Research and Development Centre. He had engaged in the Wanda Plaza of Wuhan media construction projects, and won the highest award—Excellence Award from the International Association of Lighting Designers (IALD) in 2014.
Juan Carlos Carvajal B.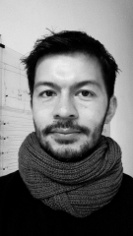 Juan Carlos studied architecture at the National University of Colombia and the Technical University of Vienna. Since 2006 he began to explore the relation between architecture, digital media and urban space. He participated in 2009 in the Ars Electronica festival in Linz with the installation called Loom. With the project cicloscopio he won a Jury-award in the Velo-city cicling visionary awards 2013. He has been selected as finalist for the Paseo project (Zaragoza) competitions of 2012 and 2013. He is responsible for the exhibition of the Media Architecture Summit 2015.
www.velegno.net
Dr Gernot Tscherteu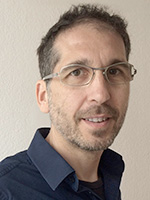 Media Architecture Institute, Vienna
Dr Gernot Tscherteu, interaction designer and researcher at realitylab.at. With a background in political science, Tscherteu has worked for the Austrian Academy of Science, University of Applied Arts, ZKM Karlsruhe, and the Vienna Museumsquarter. Tscherteu has curated numerous events in the field of media facades and media architecture. [more]




Credits
| | |
| --- | --- |
| Conference theme | "Media architecture as a key player in Smart and Ubiquitous City concepts" |
| Conference time | 9.00 –19.00, April 15th, 2015 |
| Conference location | CAFA Arts Museum |
| Hosts | China Central Academy of Fine Arts (CAFA) |
| | Media Architecture Institute (MAI) |
| | China Solid State Lighting Alliance (CSA) |
| Organizer | School of Architecture, China Central Academy of Fine Arts |
| Sponsor | Grand Canyon OPTO TECH (Suzhuou)Co., Ltd. Strong LED |
| Supporters | New Media Institute, Communication University of China |
| | School of Architecture, Tsinghua University |
| | Environment Art Institute, China Architecture Design & Research Group |
| | China Illuminating Engineering Society |
| | Institute of Experimental Art, China Artist Association |
| | Chinese sculptors Association |
| | Beijing Jiangong Architectural Design and Research Institute (Beijing University of Civil Engineering and Architecture) |
| | Easy Control Lighting Technique Research & Development Center |
| | |
| Conference Chairs and curator | Prof. Chang Zhigang, Vice Dean of School of Architecture, CAFA |
| Conference co-chairman and Joint curator | Dr Martin Tomitsch |
| Executive curator | Cao Qun |
| Technical consultant | Ye Jun, Juan Carlos Carvajal |
| Exhibition time | April 15th – April 21th, 2015 |
| Exhibition location | CAFA Arts Museum |
'2015 Beijing International Media Architecture Summit and Exhibition' Preparatory Group
Contact: Zhu Ming,Du Jie
ma2014cafa@163.com
Tel:+8613261051293
+8615301127298