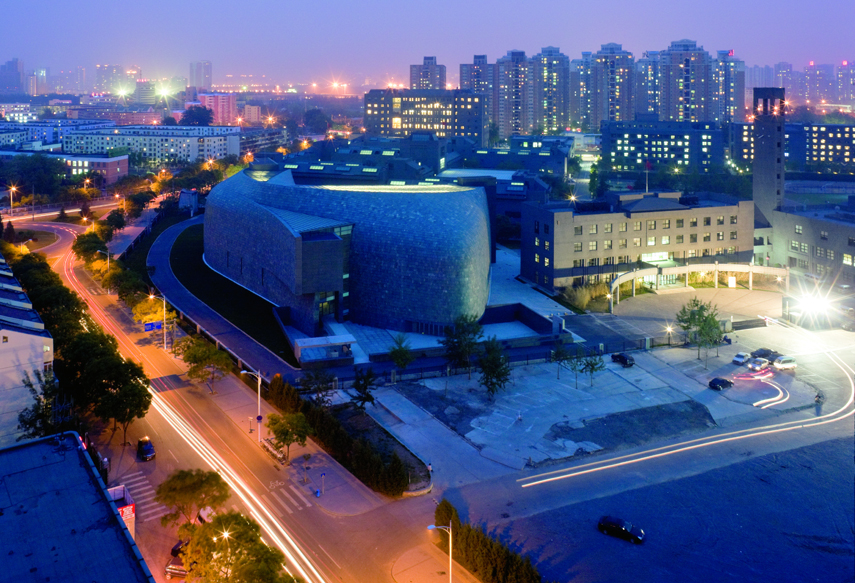 "Media architecture as a key player in Smart and Ubiquitous City concepts"
Media Architecture grow at the intersection of physical and digital space, it is also the combination of art and technology, a fusion of architecture, communication, public art, urban science, sociology, economics, as well as LED technology, internet technology, interactive technology, intelligent control, computer science and other fields and disciplines.
Media Architecture have only emerged to the world less than 20 years, however it is developing very rapidly in recent years, especially in China, where it has become a powerful force, leading to the transformation of urban landscape as well as the changes of people's mind. The development of Media Architecture is causing the changes in industry chain as well as the changes in the decision making process of building design, thus fosters the birth of new industries. Brings up entirely genuine challenges and opportunities, Media Architecture is an important trend in the 21st century architecture and urban development.
Media Architecture will subvert the existing model of Architecture. It will not only shape new building facade and appearance, but also achieve information interaction and the physical existence of socialized media device. It will evolve into the producer and messenger of social media, forming a public network of cities' media interface and becoming a social network of public sphere. It holds great potential as mouthpiece for public voice and a peephole into the heart of government. Media Architecture will have a more prominent public role, and as a new link, permeating every aspect of people's lives.
Media Architecture will subvert the traditional concepts of space art, having the city as a stage, creating new media arts and public arts in urban environment to showcase their interactive, public, social and complex art works, which will lead to unprecedented level of influence.
"Technology always moves forward, art is always in return". Technology and art have accompanied and complemented the process of human civilization. A smart city cannot just be an integration of intelligent technology, but a collision among technology, culture, and arts melded together into a "smart life" society which having their own conception of life and lifestyle. And Media Architecture will become the carriers and shapers of these kinds of "smart lives".
This summit is jointly organized by the China Central Academy of Fine Arts (CAFA), Media Architecture Institute (MAI) and the China Solid State Lighting Alliance (CSA). It is also the first International Grand Summit in the field of Media Architecture in Mainland China. The national and international pioneers and explorers of Media Architecture will meet, communicate and share the latest achievements, trends and concepts in the field.
On this basis, the Summit would use the concept of "Smart Life" as the center and Media Architecture as the radius, to explore the collaborative and innovative model of art and science, and to promote the establishment of the interdisciplinary academic exchange platform and organization mechanism.
The Media Architecture Exhibition will be held at the same time with the Summit. This exhibition will be a showcase of comprehensive collection of international media architectural projects as well as works from the Studio of Media Architecture in CAFA.
Find out more
here
.