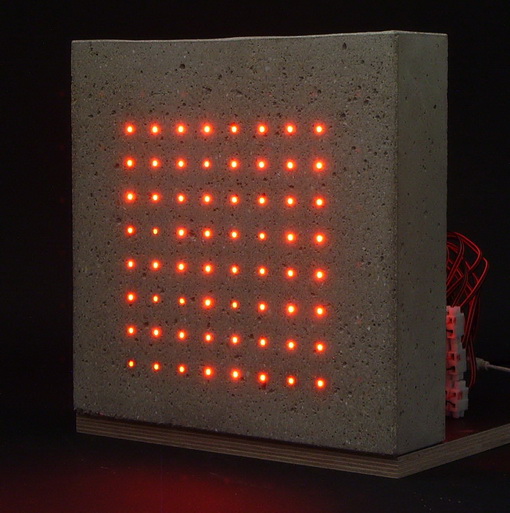 The 'Medien und Raum' Studio is a master course subject taught by Dr. Haeusler at the HfT Stuttgart – Hochschule für Technik. The Studio is part of a new research focus at the university on media architecture and interactive architecture. 'Medien und Raum' focused on the architectural integration of state of the art media technology. The two projects presented 'Concrete LED Façade' by Angela Renz and Dominik Kommerell and 'Lochblech LED Façade' by Ute Schweinle, Melek Güler and Andrea Fackler are prototypes resulting from this studio. Both projects were conducted as scientific research projects where conditions and materials were tested and documented and the prototypes are a result of the research.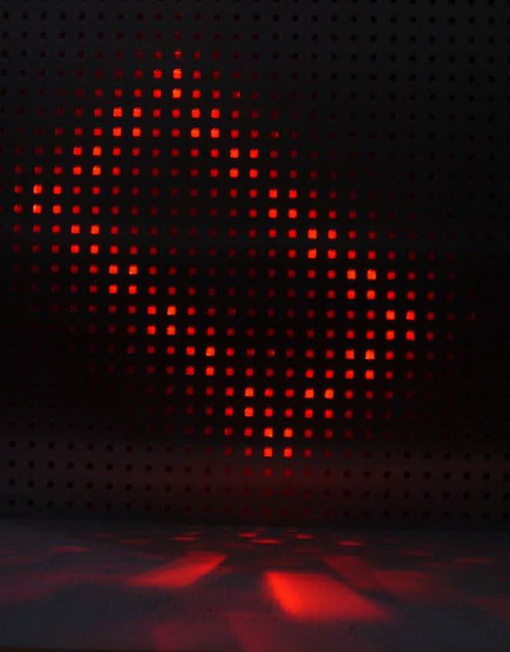 Can a deactivated media façade transform back to an architectural surface or to ask the question the other way around can an architectural surface temporarily become a media façade? Both presented projects offer a possible answer to the question – the architectural surface is, when activated, a media façade that can display media content without having a persistent urge for new media contents. This urge is the result of media technology that exists as an added element onto architectural surfaces that when deactivating the technology unmasks the assembling of parts. Through an amalgam of architectural surface and technology one can create a media augmented element that is able to transform either to a space-defining element or a message-delivering vehicle.
Links: Medienraum, Mevaco GmbH, Hochschule für Technik – Stuttgart
This project has been shown at the Media Facades Exhbition Berlin 2008 and was published in the Exhibition Companion (download the Catalogue Pdf – 7 Mb).