For the first time this year, the Media Architecture Institute is organising a Media Facade Summit in Asia, in collaboration with The University of Hong Kong and co-located with the HKTDC Hong Kong International Lighting Fair Autumn Edition. The Summit is a 2-day event bringing together experts from industry and academia to discuss the state of the art and future directions in the field of media architecture.
From Étienne-Louis Boullée's Cenotaph for Sir Isaac Newton to the evening glow of the contemporary Asian metropolis, the subject of media and the city is undoubtedly pertinent to both historical and current architectural discourse. The use of artificial light in facades was debated at length in Europe by Mies van der Rohe and Walter Gropius, among others, at the Werkbund and builds upon early 20th century debates about modernity, communication, and graphics in architecture. Subtle differences between built-in lighting and up-lighting buildings captured the kernel of the debate in the US where Raymond Hood and Hugh Ferriss were among the first to initiate a greater investigation into the "Architecture of the Night." Frank Lloyd Wright's roof for Lenkurt Electric continued the discussion; Reyner Banham's influence on the subject appears in The Architecture of Well-Tempered Environment (1969), while Colin Fournier and Peter Cook's Kunsthaus in Graz provides a more recent example of how a mediated façade alters the nocturnal reading of an urban space.
The realm of a mediated architecture is a geopolitical subject, with a number of World's Fairs serving as sites of experimentation, from the use of electricity at McKim Mead and White's "White City" at the Chicago World's Fair (1893), extending to NY (1964), Montreal's Expo 67, and Osaka (1970) where work of the Ray and Charles Eames, Josef Svoboda, and various architecture-art groups such as EAT contributed to the dialogue.
Currently, numerous approaches towards theorizing the potential of mediated façades lack insight into how they meaningfully contribute urbanistically. This summit seeks to explore alternatives for media within the realm of architecture, one where the integration of media into the building has been carefully formulated towards an artistic and cultural ideation of the city rather than simply treated as a technological surface applied across the city afterward for advertising and commercial motives. The conference will investigate approaches for transforming contemporary Western and Asian cities by examining how new urban developments might integrate urban digital media; urban informatics; location-based social media; and new sense of collectivism driven by interactive and participative citizens who are enabled and facilitated by large screens and sensor technology.
Building on discussion from previous events in Europe and Australia, this first Asian summit on media architecture raises the question of how to address these issues for contemporary Chinese cities and new urban developments with an emphasis on the following topics discussing the current state-of-the art and future directions:
Experiments in implementing new interfaces for controlling media façade content.
Challenges for advancing media façade technologies to respond to future technologies.
Steps from media facades towards establishing holistic media architecture models.
Enabling cross-platform communication from public display to personal device.
Opportunities of media facades in location-based social media application.
New ways of using light technology for empowering communication in cities.
Potentials and challenges for media architecture to establish the cultural identity of new city developments.
Summit Program
Friday 25th October 2013
Room 419, Knowles Building (KB419)
17:45-18:15
Registration
18:15-18:30
Welcome address MFS13
M. Hank Haeusler, Martin Tomitsch / MAI
18:30-18:45
Welcome address
Weijen Wang / Head of the Department of Architecture / HKU
18:45-19:00
Keynote introduction
Eric Schuldenfrei / HKU
19:00-20:00
Evening keynote
David Gianotten / OMA
20:00-21:00
MFS13 opening and get-together at HKU sponsored by our industry partners AHL, Galaxia and Zumtobel
Saturday 26th October 2013
Room 2.58, Centennial Campus (CPD2.58)
08:00-08:30
Registration
08:30-08:40
Opening MFS13 Day 2
M. Hank Haeusler, Martin Tomitsch / MAI
08:40-09:00
The question of content from a Chinese perceptive
Jun Ye / ZeroSpace
09:00-09:20
Designing media facades in Chinese context
Tac Lion, Huawei Lee / AHL
09:20-09:40
Research on media facades in China
Professor Zhigang Chang / CAFA
09:40-10:10
Morning tea break
10:10-10:30
Collaborative design processes in media facade projects
Roger Shin / Galaxia
10:30-10:50
Case study of building projects
Jaeha Lee / P2LEDcube / Heerim Architects
10:50-11:10
Trends in architectural illumination
Bernd Clauss / Zumtobel
11:20-11:30
Keynote introduction
David Erdman / HKU
11:30-12:30
Morning keynote: From facade illumination to media architecture
Professor Andreas Schulz / LichtKunstLicht
12:30-13:00
Round table discussion with all speakers
Chaired by David Erdman, Eric Schuldenfrei / HKU; M. Hank Haeusler / MAI
13:00
Closing note, followed by lunch sponsored by our industry partners AHL, Galaxia and Zumtobel
18:30-21:00
Summit closing drinks hosted by GDC (4901 Central Plaza, 18 Harbour Road, Wanchai)
Tickets via Eventbrite
Location and Dates
25-26 October 2013
The University of Hong Kong
View Larger Map
Partners and Sponsors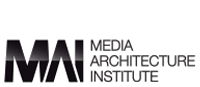 University partners: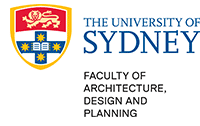 Industry partners:



Event partners: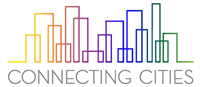 Press Partners: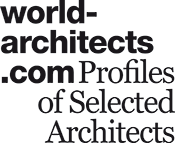 Speaker Biographies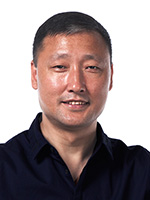 Professor Chang Zhigang PhD, Architecture school of Tsinghua University, Beijing. Born in 1967, Shenyang, Liaoning province, China.
Teaching and research in lighting design and architecture design. Professor and vice dean of Architecture school, China Central Academy of Fine Arts, Beijing.
Member of China Green Building and Energy Saving Committee; Member of editorial committee of China Architecture Education; Member of editorial committee of China Illuminating Engineering Journal; Member of editorial committee of Professional Lighting Design/ Chinese Version; Member of Chinese Artists Association; Member of the council of China Illuminating Engineering Society; Project evaluation expert of The National Natural Science Foundation of China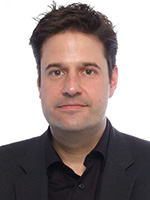 Bernd Clauß Dipl. Ing. (FH) Construction Management, Master Eng. in Project management, is heading the global façade business development for Zumtobel lighting based in Hongkong. He has perennial experience and background in project management of façade construction projects. Amongst his wide experiences in LED façade & architecture lighting, he was project manager of the PLDA award winning "Cheonan Galleria" in South Korea, the World Architecture Lighting Award winning "Rookery Building" of Chicago and guest speaker at a number of international events including Media Architecture Biennale 2010 Vienna.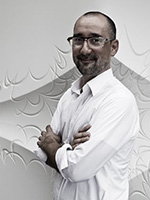 David Erdman is a founding Co-Director of davidclovers. Established in 2007 with Clover Lee, their work focuses on architectural massing. Their fiber optically back lit corian facades for The Lunar House Projects and vibrantly colored stainless steel façade for Butterfly House are few of the hallmarks noting their commitment to exploring how media interacts with architectural mass and form. Their work has received numerous international awards, been published and exhibited widely.
Erdman co-founded servo where he designed projects from 1999-2006. servo was among the seminal groups to develop interactive, large scale architectural projects for a number of institutions including MOMA, Centre Pompidou and SFMOMA.
Erdman has written, taught studios and seminars on the subject of media and architecture during his tenure at the UCLA Department of Architecture and Urban Design from 1999-2008 as well as focusing on the subject during his visiting professorships at Rice University, UC Berkeley and University of Michigan. He has been an Assistant Professor of Design at The University of Hong Kong Department of Architecture since 2010.
The American Academy in Rome awarded David with the prestigious Rome Prize in 2008/2009 for his research on media-based plasticity in contemporary architectural design.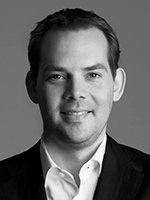 David Gianotten joined OMA in 2008, launched OMA's Hong Kong office in 2009, and became partner at OMA in 2010. David Gianotten leads OMA's large portfolio in the Asia Pacific region and he is also one of the three board members of the worldwide OMA Holding.
Projects under his design and supervision include the Shenzhen Stock Exchange, the Tencent Headquarters in Beijing, the Taipei Performing Arts Centre, the SSI Towers in Jakarta, the Sydney International Convention Exhibition & Entertainment Precinct, and the Prince Bay masterplan in Shenzhen. David Gianotten was responsible for the end stages of the CCTV headquarters in Beijing and OMA's conceptual masterplan for the West Kowloon Cultural District in Hong Kong.
David Gianotten studied Architecture and Construction Technology at Eindhoven University of Technology. Before joining OMA, he was Principal Architect at SeARCH.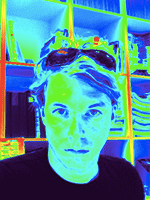 Dr M. Hank Haeusler Dipl.-Ing. (Fh) / PhD (SIAL/RMIT) is a Senior Lecturer in the School of Architecture at the University of New South Wales, Sydney, Australia. Haeusler is known as a researcher, educator, entrepreneur and designer in media architecture, digital technology, interaction design and ubiquitous computing and author of five books such as the seminal Media Facades – History, Technology, Content (avedition, 2009); several book chapters and conference papers. He has taught and lectured in Europe, Asia, North America and Australia at several universities and conferences and is director of the Media Architecture Institute, Vienna / Sydney.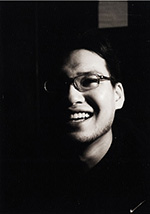 Jeaha Lee MA Architecture and Engineering, Adjunct Professor of Gunkuk Graduate School of Architecture, South Korea, is a Principal of P2LEDcube, a lighting design and planning company and subsidiary of Heerim Architects, South Korea. He has a background in architecture and has worked on many project including stadia, airports, offices, residential projects, and pavilions. Based on this experience, he focuses on how architectural space can express its specific character and communicate with people today. He has also worked with fine artists and UX designers who are interested in media facades and media solutions. He was a speaker at IALD Japan Enlighten Asia in 2013, and Asian Power of Light in 2012.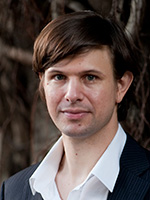 Eric Schuldenfrei is a designer focusing on the relationship between urbanism, architecture, and art. Together with Marisa Yiu he is a partner of ESKYIU, a studio that was awarded the Architectural League Prize and has been featured in numerous biennales: "Urban Pastoral" at the Venice Biennale, "Human Motor" in Ljubljana, and "Mediated Labour" in Hong Kong.
Past projects include an installation commissioned by Agnes Gund, President Emerita of MoMA. Currently an associate professor at HKU, Schuldenfrei received his PhD from the University of Cambridge and has taught at Princeton, Columbia, and the Architectural Association. Together with Marisa Yiu, he has published in DomusChina, MIT Thresholds, Architectural Record, and they recently edited the book Instant Culture. Schuldenfrei served as the Curator for Exhibition, Education, Film, and Media for the 2009 Hong Kong-Shenzhen Biennale and has presented at the International Design Alliance congress, Harvard University AsiaGSD, Cambridge University, and the V&A museum.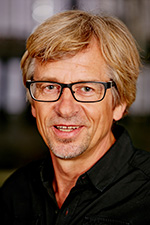 Andreas Schulz is the CEO of Licht Kunst Licht AG in Germany, a lighting design company with 26 designers. Having graduated in electrical engineering in Cologne and lighting design in Ilmenau he has accumulated a wealth of experience at architectural and event lighting through his work of nearly 20 years. During this time he has worked for a German broadcasting company with focus on television lighting, for a lighting design office in Cologne and has founded the lighting design venture Licht Kunst Licht with branches in Bonn and Berlin in 1992.
Since then, the office has participated in over 450 projects all over Europe and overseas. It looks upon more than 180 publications and has received more than 35 internationally acknowledged lighting design awards.
Adding to his professional practice Andreas Schulz has been involved in lighting education as a guest lecturer at the Peter Behrens School of Architecture in Düsseldorf and is the founding professor for lighting design at the University for Applied Sciences and Arts in Hildesheim. He lectures lighting design within the world's only bachelor degree programme in lighting design.
For the Federal Republic of Germany he is assigned for a consultancy for lighting and energy related issues. Andreas Schulz is member of the Lichtbeirat of the City of Berlin (Advisory Council for lighting related topics) and consultant of Mrs Regula Lüscher, Senator in charge of building works within the senatorial administrative office for urban development. In 2010, he has been appointed as Director of IALD International Association of Lighting Designers.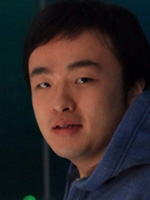 Roger (Donghyuk) Shin, Global Project Coordinator at Galaxia Electronics, the South Korean LED specialists, responsible for creating some of the world's largest and most prestigious media facades. Having played a defining role in many of these projects, Roger has earned a global reputation as an invaluable link between the manufacturer and the designers and architects. Roger thus ensures that Galaxia's technical solutions not only reflect the ever changing requirements of contemporary media facade climate, but also meet the unique demands of their clients on an individual project level.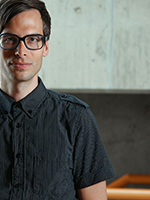 Dr Martin Tomitsch is a lecturer at the University of Sydney and a research member of the Design Lab, an interdisciplinary research group within the Faculty of Architecture, Design and Planning. Having a background in informatics, his research and work focusses on media architecture and interaction design. He is co-author of three books and over forty research articles. He is a founding member of the Media Architecture Institute, committee member of several international workshops and conferences, and state co-chair of the Australian Computer-Human Interaction Special Interest Group.
Tom Verebes is Associate Dean (Teaching & Learning) in the Faculty of Architecture and Associate Professor in the Department of Architecture at the University of Hong Kong. Formerly Co-Director of the AA Design Research Lab (DRL) at the Architectural Association in London, where he had taught from 1997-2009. He is the Director of the AA Shanghai Visiting School as well as a former Guest/Visiting Professor at ABK Stuttgart. Tom is the founder and Creative Director of OCEAN.CN, a consultancy network of specialist design consultants based in Hong Kong, with links to Beijing, Shanghai, and London. Tom has written, published, exhibited and lectured extensively in Europe, North America, Asia and the Middle East.
Wang Weijin, Professor and Head of the Department of Architecture at the University of Hong Kong, MArch from UC Berkeley, BS and MS from National Taiwan University. His design projects received AIA Design Awards, Far Eastern Architectural Awards, Green Building Awards and HKIA Design Awards. His works had been exhibited at Venice Architecture Biennale, Beijing Architecture Biennale, Chengdu Biennale, Shenzhen Biennale of Architecture and Urbanism, and Taipei Museum of Modern Art. He was the curator of 2007 Hong Kong Biennale of Architecture and Urbanism.
His research focuses on Chinese Architecture and Cities, including the transformation of courtyard typology, urban fabric and public spaces. He was the Visiting Associate Professor at Department of Architecture at MIT in 2008, as well as at Nanjing University in 2009 and Jiaotong University in 2011. His recent publication include Re-fabricating Cities: A Reflection (2010), Re-generating Patio: Study of Macau Historical Urban Fabric (2011), and monograph issues by Taiwan Architect 185 and UED 053: Urban Courtyardism: Design Works by Wang Weijen in 2011.