The projected media façade of the Klubhaus St Pauli will offer Hamburg's entertainment district an extraordinary spectacle of artistic light – and video installations. With the construction of this project hamburg will get a pioneering landmark, a new attraction for the citizens and visitors of the city.
The entire facade of the Klubhaus St Pauli is divided into three areas. The middle area is made of metal plates that will be controlled according to the content displayed in the LED screens. Another part will be designed as a low-res screen, i.e. with a large pixel pitch to obtain a contrast to the third area, which will have equipped with a high-definition display.
ONLYGLASS
, a German company specialized in transparent display solutions, is responsible for the high-resolution part, integrated directly into the glass panels of the lift. The resolution will be about 1100 Pixel/m², roughly 50.000 Pixel for the elevator facade.
The use of glass allows a high degree of transparency, both from the inside as well as from the outside. While the lift's passengers will have a beautiful view of the St. Pauli's center, from the outside the city will enjoy the visuals of a high-resolution screen, capable of showing videos and pictures. This dynamic façade will become an outstanding example for media architecture in Germany.
ONLYGLASS will present a prototype of the Media Facade at the Media Architecture Biennale 2014. We are looking forward to see their technology!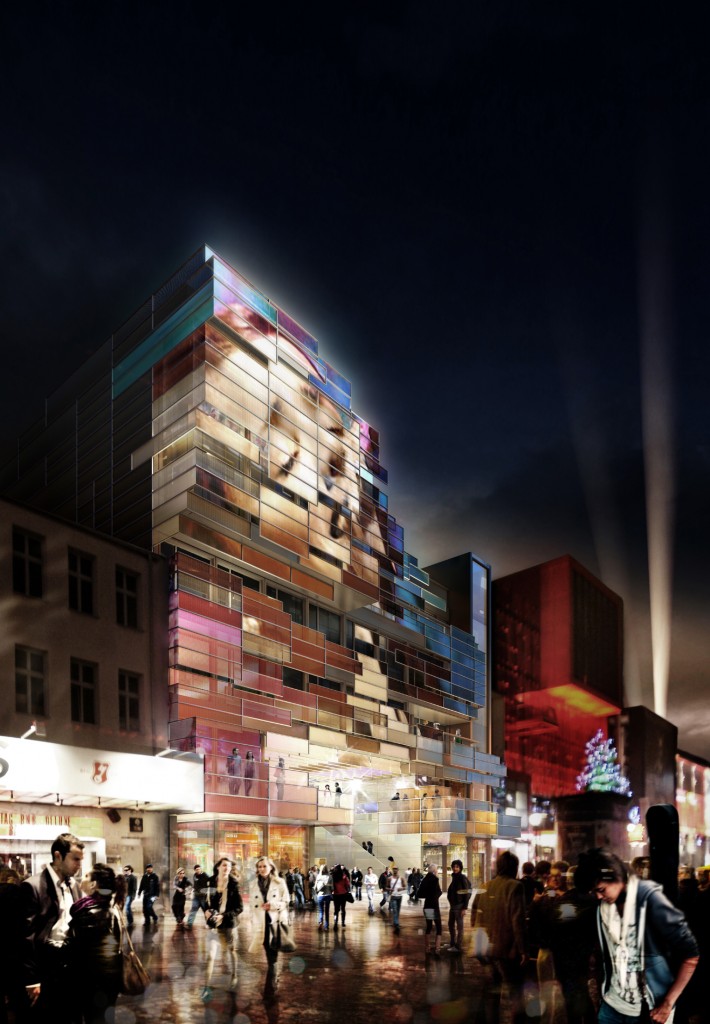 Detail of the glass.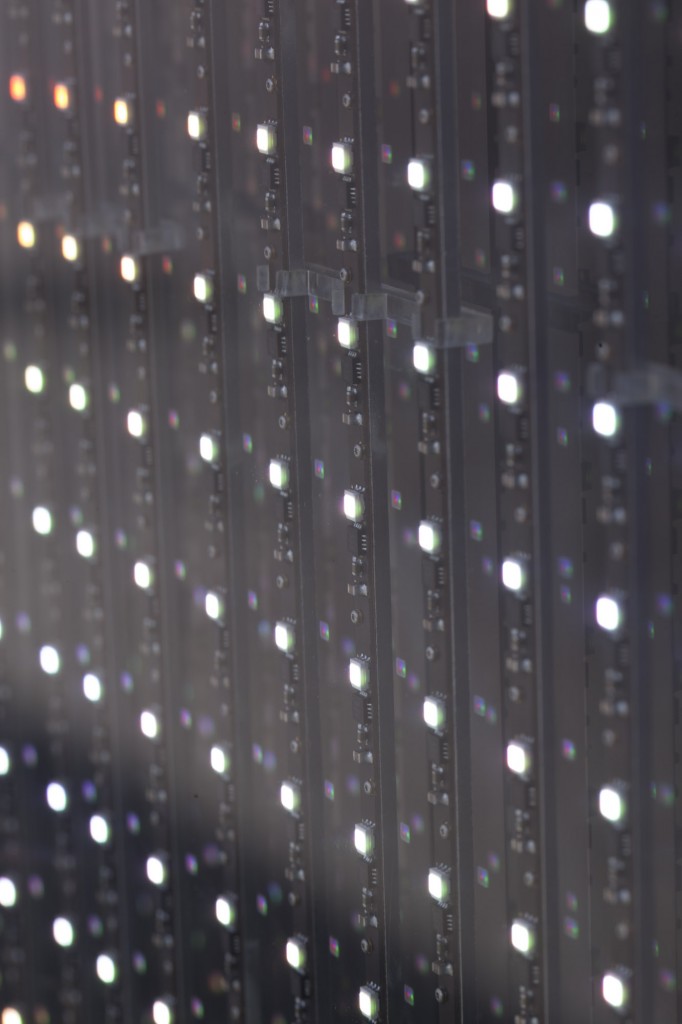 Credits:
Video and rendering: Klubhaus St. Pauli GmhH&Co. KG
Detail picture: ONLYGLASS, Phographer: Christian O. Bruch