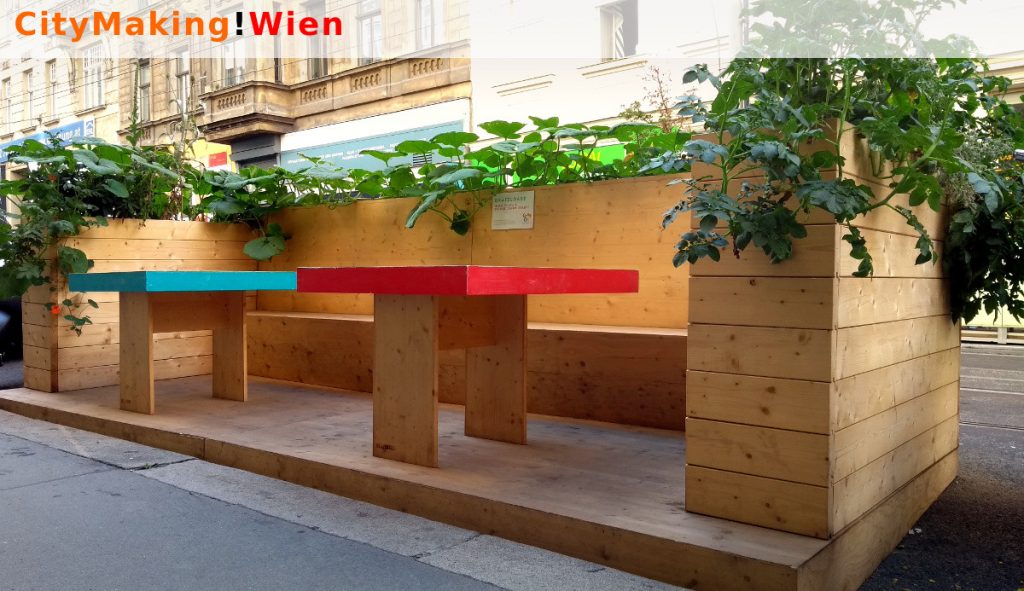 Important information: Please do not forget to answer our survey (6.5 min). Thank you!
CityMaking!Wien
is an online toolbox that facilitates the conception, design and submission of parklets in Vienna. With this tool we want to make it as simple as possible for the citizens to participate in the development of their neighborhoods.
At the moment CityMaking!Wien offers four different tools:
With these tools we want to encourage people to become active and submit their ideas using the online form. The final decision regarding the use of parking places is taken by the city of Vienna. The toolbox is a great example on how technology can trigger new dynamics in cities, by providing new understandings of public spaces.
Last but not least CityMaking!Wien is also testing the impact of technology in citizen participation. We want to find out if technology does truly fulfill the promise of making participation and engagement easier, or if web-applications really encourage people to become active in their neighborhoods.
To answer these questions we are running an
online survey
and we are really thankful for your answers and your time (it takes in average 6.5 minutes). The website is being develop as part of the PhD thesis "New methods of citizen participation based on digital technologies" at the Austrian Institute of technology.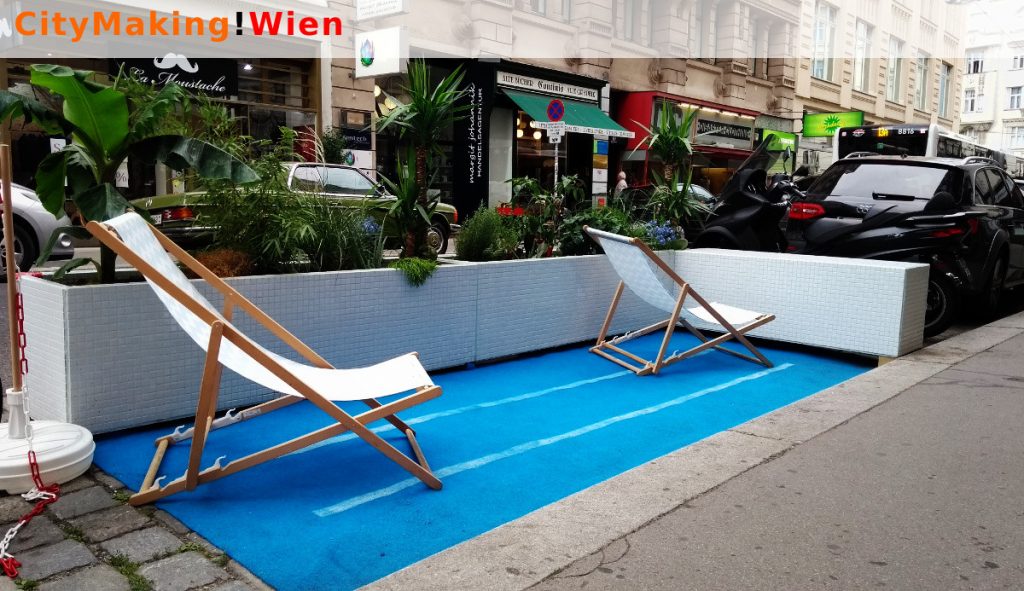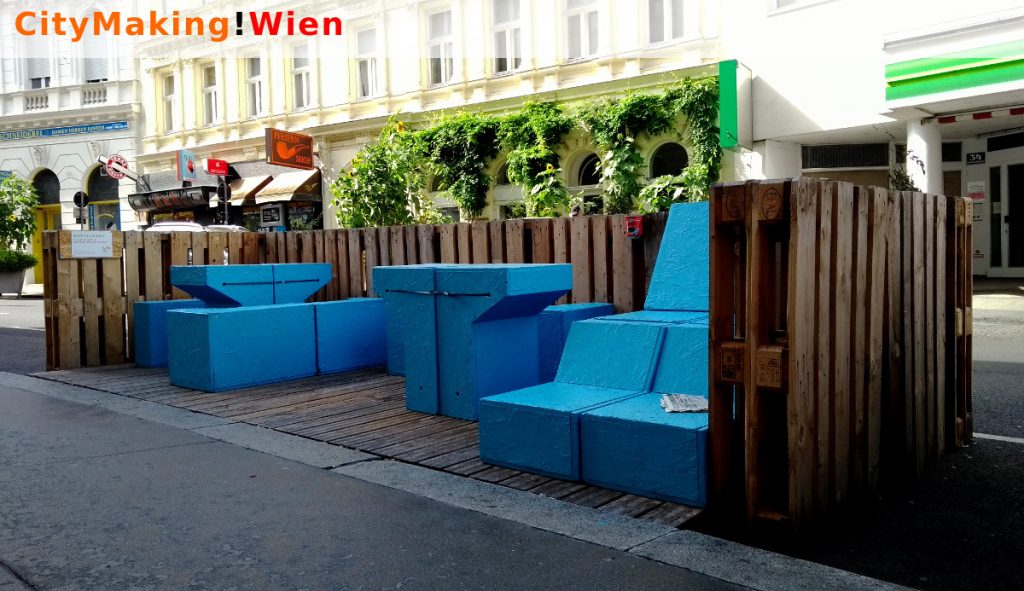 Credits: Conception and development:
Juan Carlos Carvajal Bermúdez
, Matthias Herret.
Host organization:
Austrian Institute of Technology
Media Partners:
mediaarchitecture.org
,
streetlife.wien
.