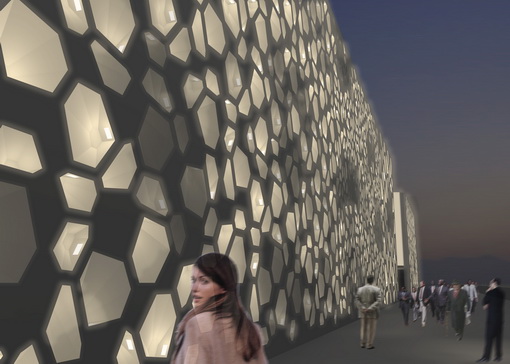 The winning competition entry for the "Espacio de Creación Artística Contemporánea" by Nieto Sobejano architects from Spain proposed the integration of a light- and media façade on the building surface facing the RíoGuadalquivir.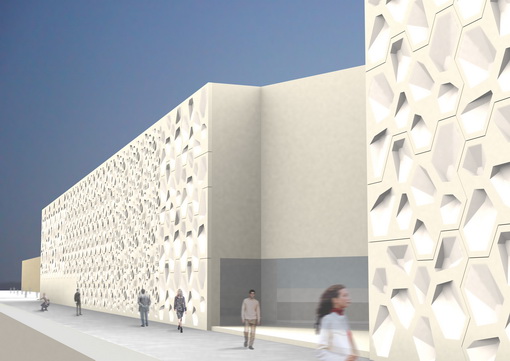 realities:united was commissioned to develop the conception and the design for this media skin. The façade made from pre cast fiber concrete panels (GRC) has been transformed into a 3-dimensional relief with indented "bowls", which are an abstract derivate of the interior structure of the building. The indirectly lit "bowls" are arranged in patterns of varying density and respectively element size. They result into a screen with a varying image resolution similar to the retina of the human eye. The grayscale system based on fluorescent light will allow the display of moving images at a rate of 20 frames per second.
[MEDIA=1]
via: realities united
This project has been shown at the Media Facades Exhbition Berlin 2008 and was published in the Exhibition Companion (download the Catalogue Pdf – 7 Mb).