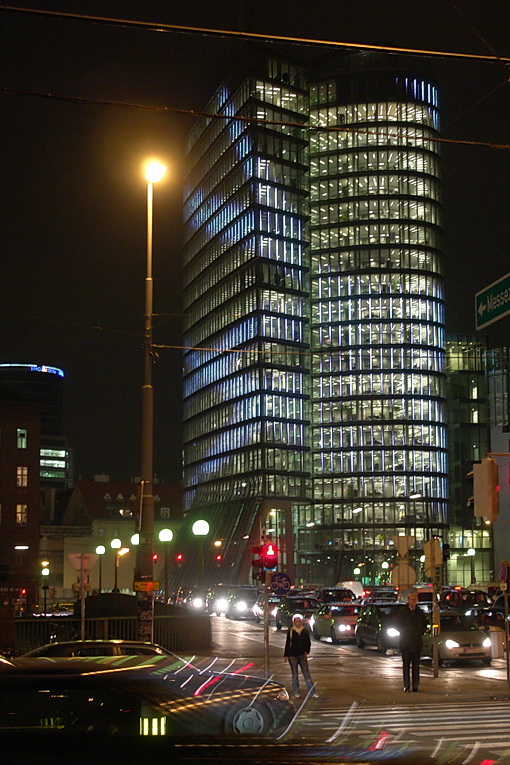 The Uniqua Insurance Company built a new headquarter in Vienna´s 2nd district. The Facade of the Tower is constructed as a double layered glass facade. In between there is enough space to situate the led modules. The spacing between the vertical led stripes is identical with the construction grid of the main facade. The resolution is not that high, but good enough to display photographic imagery. The special artistic content was done by Mader Stublic Wiermann. The technical part was done by lichtkunstlicht and Barco. The display may not be bright enough to run during daytime; it´s just being used during nighttime.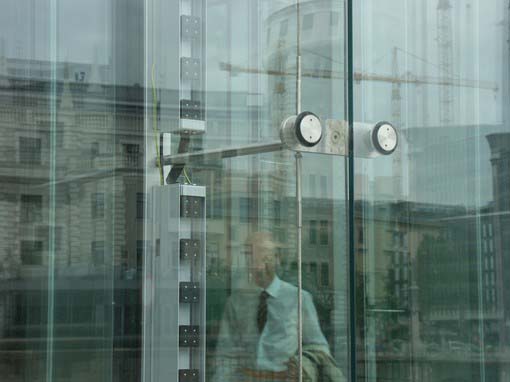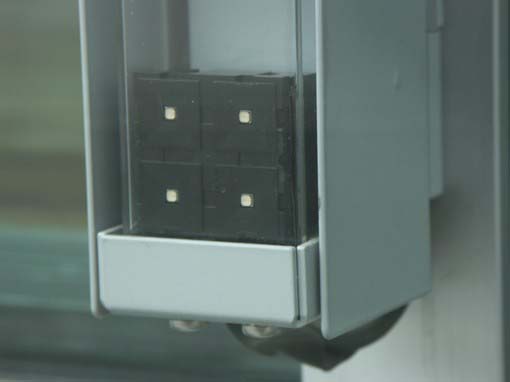 Technical Details:
Resolution: about 40 000 Pixel
Additional Information:
http://www.ledsmagazine.com/articles/news/3/5/17/1
This project has been shown at the Media Facades Exhbition Berlin 2008 and was published in the Exhibition Companion (download the Catalogue Pdf – 7 Mb).