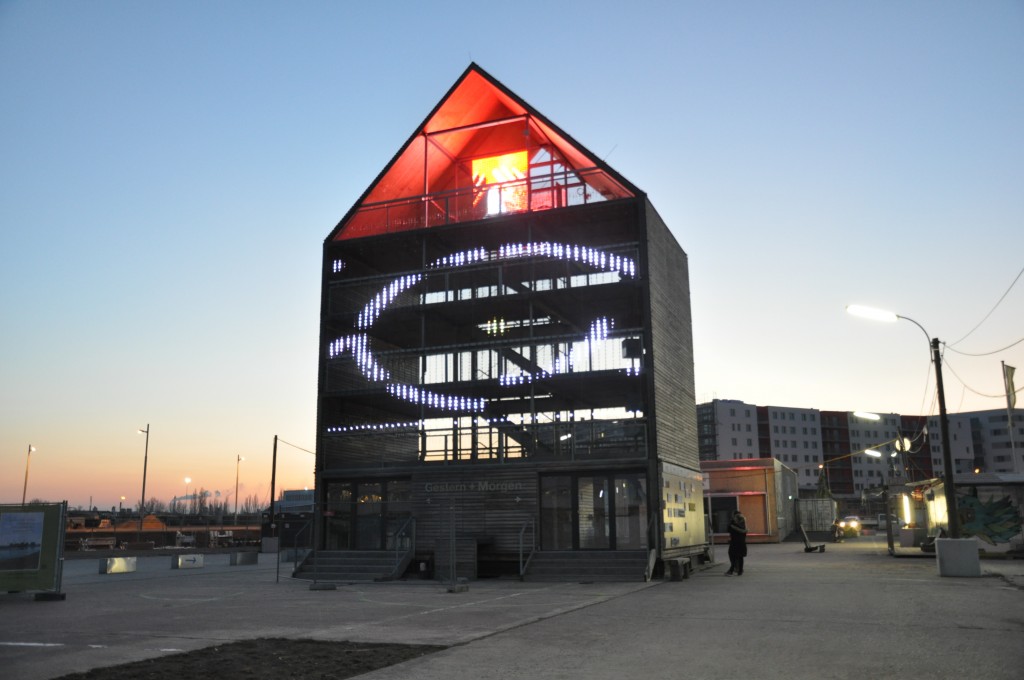 The Flederhaus media façade is a collaboration between the Media Architecture Institute and Artportal. It is an experimental platform that artists, designers and citizens can use to visualize data, create interactive experiences and realize performative projects. This project opens a space of social interchange in Vienna, that citizens can use to discuss, share experiences, meet their neighbors and, ultimately, create a thriving urban life.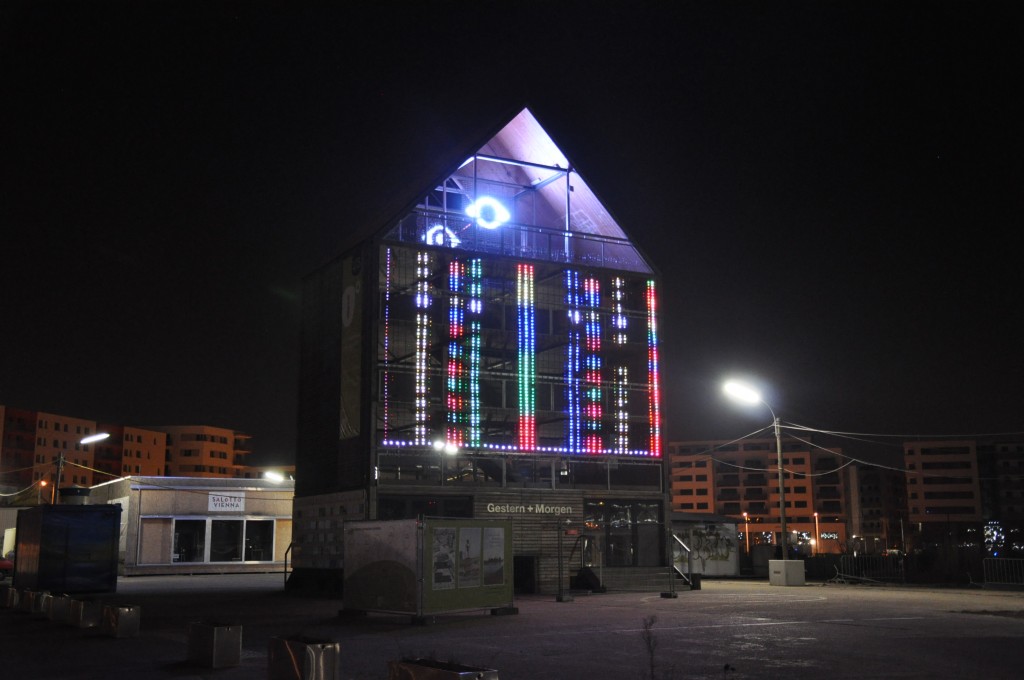 With this project the M.A.I. establishes a temporary landmark in the city that transforms its surroundings into a shared, -public- space. The Flederhaus media façade is in Aspern, an urban development in the 22nd district of Vienna. The early stage of development in this area offers great opportunities to explore how digital media influences social dynamics in the city. Thus, the intervention should ignite at an early stage social dynamics between the (future) residents and set in this way the underpinnings for social cohesion in the city. The project consists of three LED screens. The main one is attached with steel cables to the front of the building. It has a resolution of 48 x 57 pixels. Two smaller screens are at the rooftop of the building. Each one has a total of 1024 pixels arranged in a 32 x 32 matrix. The three screens offer plenty of possibilities for the realization of interactive and performative projects.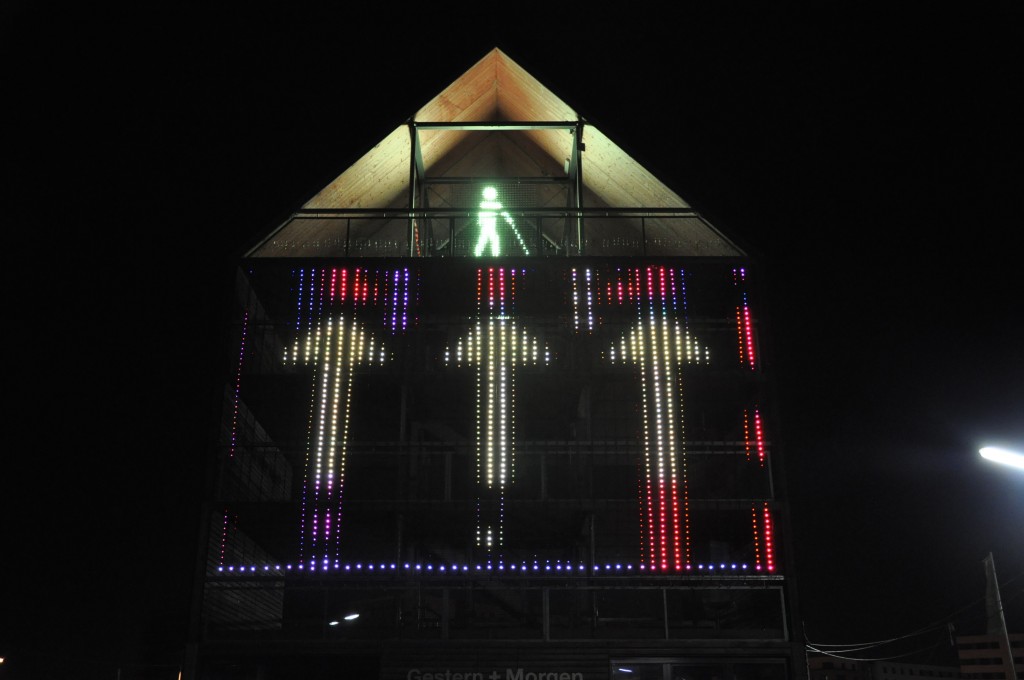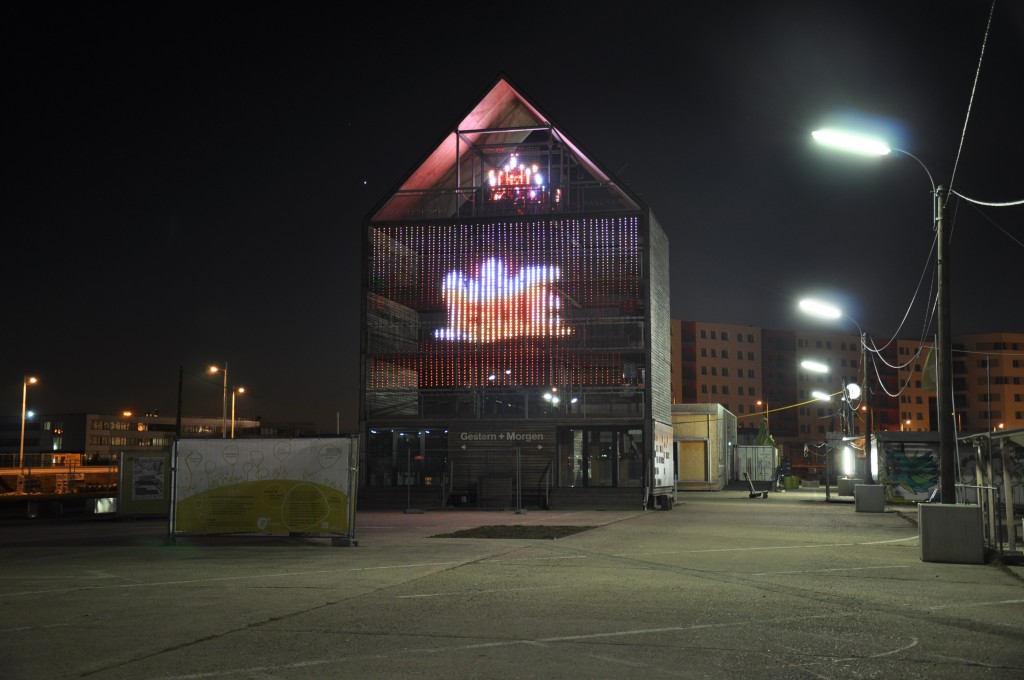 Press:
Pictures
Video
Credits: The Flederhaus is a collaboration by Artportal and the Media Architecture Institute Media Architecture Institute Gernot Tscherteu Juan Carlos Carvajal B. Wolfgang Leeb Artworks: Catherine Ludwig Jan Lauth With special thanks to
Media Facade
.