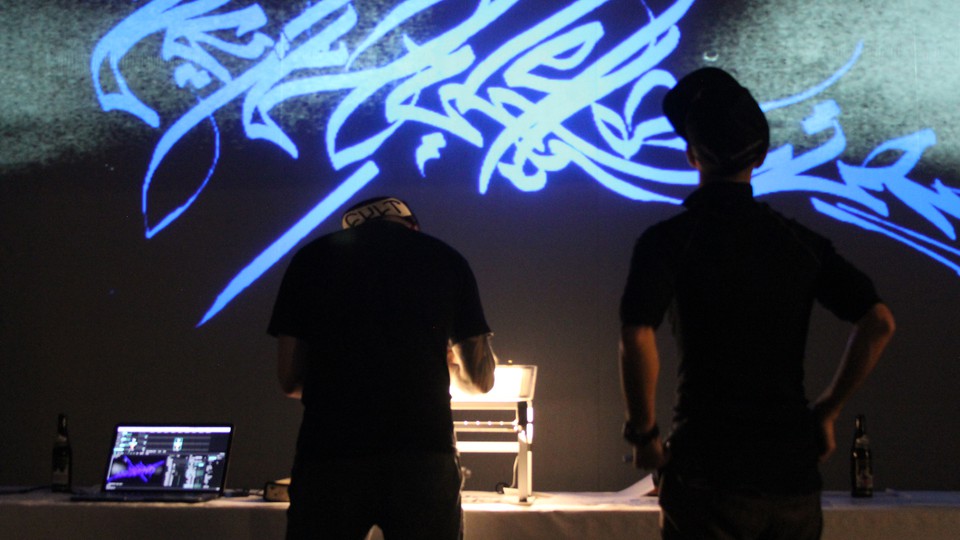 This year more than 70 projects were submitted for the Media Architecture Awards. We are truly impressed by the quality of the submissions and taking a decision was not easy.
THE WINNERS 2018 are:
Category: Participatory Architecture & Urban Interaction
Category: Future Trends & Prototypes
Category: Spatial Media Art
Winner: 
WHERE DO WE GO FROM HERE?
Category: Animated Architecture
Category: "Money" and Entertainment Architecture
The nominees for the 2018 version of the Media Architecture Awards are:
Participatory Architecture & Urban Interaction:
DIGITAL CALLIGRAFFITI
CHAVE DO CENTRO OR "THE KEY TO DOWNTOWN"
ARENA
Future Trends & Prototypes:
ONE SHENZHEN BAY
SMOG FREE PROJECT
ARCHIVE DREAMING
Spatial Media Art:
WHERE DO WE GO FROM HERE?
HALO
MERCK LIGHT CLOUD
Money Architecture:
HYUNDAI PAVILION FIELD OF STARS
TERRELL PLACE
FIREFLY
Animated Architecture:
KIPNES LANTERN
CHANGI AIRPORT'S TERMINAL 4 "THEATRE OF EXPERIENCE"
MUURMELAAR
The MAB 18 Awards Jury Members:
Chang Zhigang – CAFA, Beijing
Chen Xiaowen – CAFA, Beijing
Fei Jun – CAFA, Beijing
Karolina M. Zielińska-Dabkowska – Gdańsk University of Technology (GUT), Gdańsk
Susa Pop – Public Art Lab, Berlin
Tanya Toft Ag – Urban Media Art Academy, Hong Kong
Juan Carlos Carvajal B. – Austrian Institute of Technology, Vienna
Luke Hespanhol – The University of Sydney, Sydney
Ava Fatah gen. Schieck – The Bartlett, University College London
Dave Colangelo – Portland State University, Portland
Martin Tomitsch – The University of Sydney, Sydney
M. Hank Haeusler – UNSW Sydney
Martijn de Waal – University of Applied Sciences, Amsterdam
For further details about the winning and nominated projects pls. have a look at:
The Media Architecture Awards are given to outstanding projects at the intersection of architecture, media and interaction design. Three projects are nominated in each of the five categories:
Animated architecture
Projects demonstrating creative media facades solutions. Facades of buildings are increasingly animated by integrated light sources. Designers are focusing more and more on the perception of the building. The flexibility of content is rather limited due to resolution, colour and shape of the pixels. In most cases the pixels are highly customised and present a creative challenge to the project.
"Money" and entertainment architecture
Projects incorporating buildings that are closely related to business, banks, shopping centres, entertainment and gambling. Lighting on building surfaces might be designed to attract people and encourage spending, or to represent the power of the institution, as in the case of banks for example.
Infrastructure and Participatory Architecture
In this category we are specifically looking for projects that support the development of sustainable social structures with urban digital media or media architecture. It does not matter whether projects are made in an artistic or civic society or any other context – innovation and the impact on the city is essential. Examples: neighbourhood screens for sharing cars, tools, rooms,… and for offering local services like yoga, learning,…
Hybrid systems that consist out of digital and social components are highly wanted.
Spatial media art
Projects produced in an artistic context at the intersection of architecture and media art. Mostly non-permanent movable installations with an innovative form of spatial interaction and/or perception of space.
Future trends & prototypes
This sections covers special solutions like three-dimensional displays, kinetic facades, OLEDs or robotic elements that could shed light on what future media architectures might look like.
Our congratulations to the winners and nominated projects!
We cordially thank all participants that have submitted their projects to MAB18!
We would like to thank our sponsors: