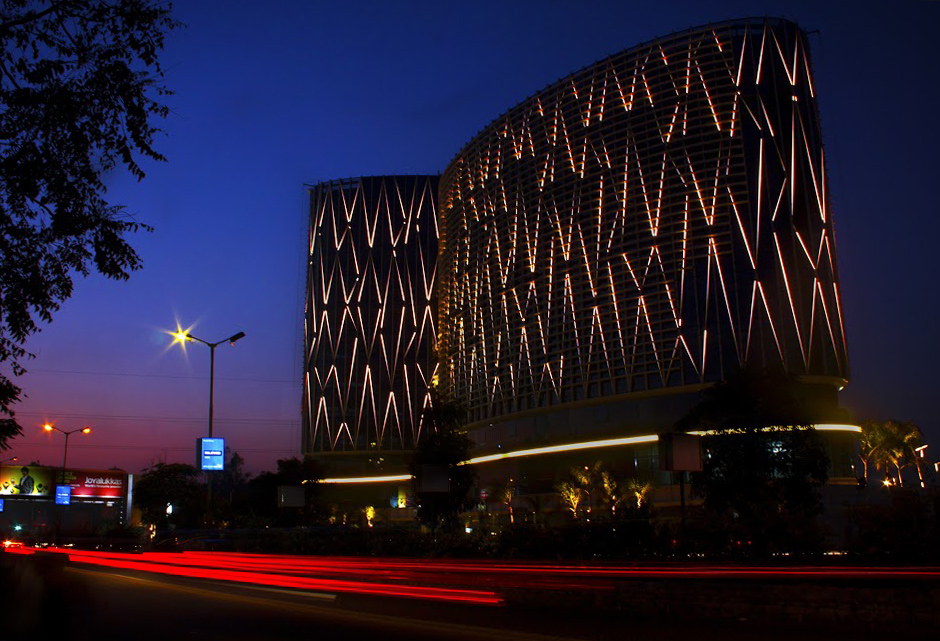 BEPS India together with AHL installed the actual biggest media facade in India, Ahmadabad. The whole building consist out of two blocks each providing a irregular shaped curve and two different main viewing angels.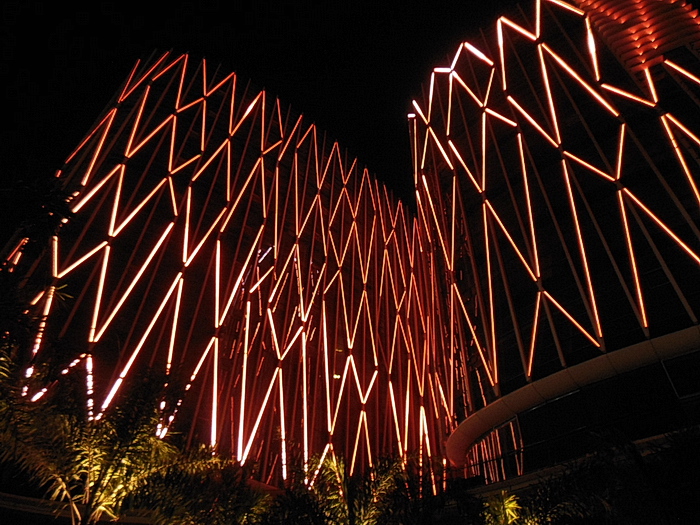 Due to this fact mapping was quite a piece of work, but finally AHL managed to create a brilliant and consistent image. AHL used their new D32 media tube, seamless integrated in the facade profiles which take up different directions to create an exciting and very special grid.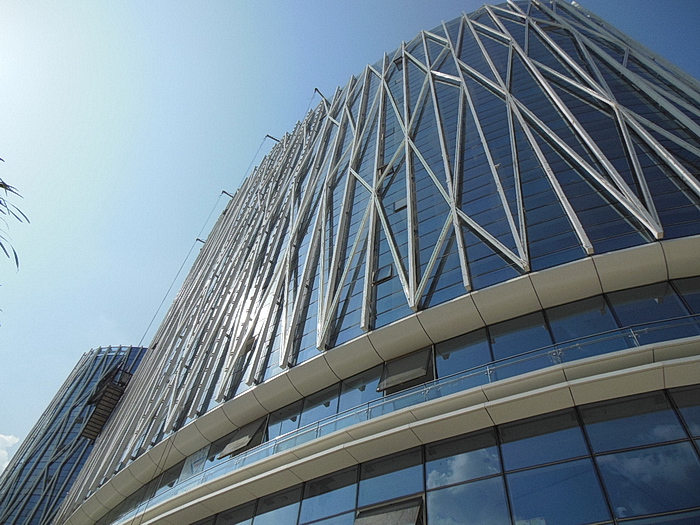 Atelier Dada did the lighting design, the programming and also generated the video content for the LED screen. The media facades uses 3968 of media lines and covers 5293m2 of façade. What is unique in this project unlike other media facades is that this has a smart architectural language where light became a medium and almost a tangible part of the design in a very Indian context. The approach has been to celebrate the structure in the architectural screen. Atelier Dada did that discreetly by making the LED products part of the diagonal members so it looks pure during the day and light comes seamlessly from within by night, creating surprise and magic.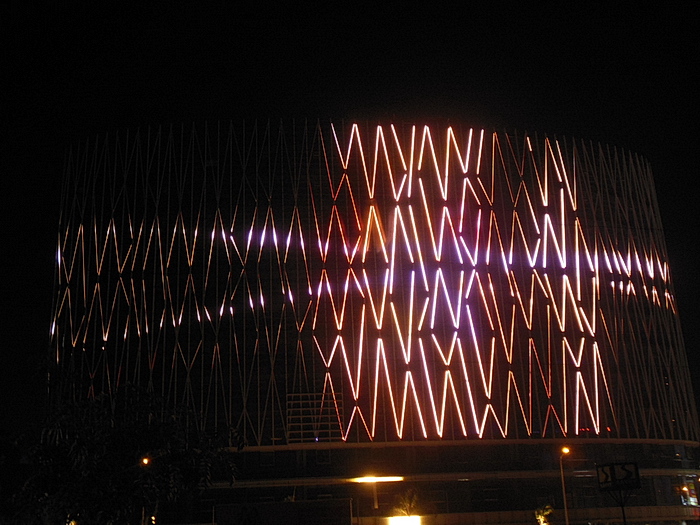 Credits:
Client:
HN Safal
Architect:
Blocher & Blocher
Lighting designer and Video programming Designer :
Atelier dada
Supply and Installation : BEPS (Bombay Electrical Projects and Supplies)
Manufacturer of LED Hardware:
AHL