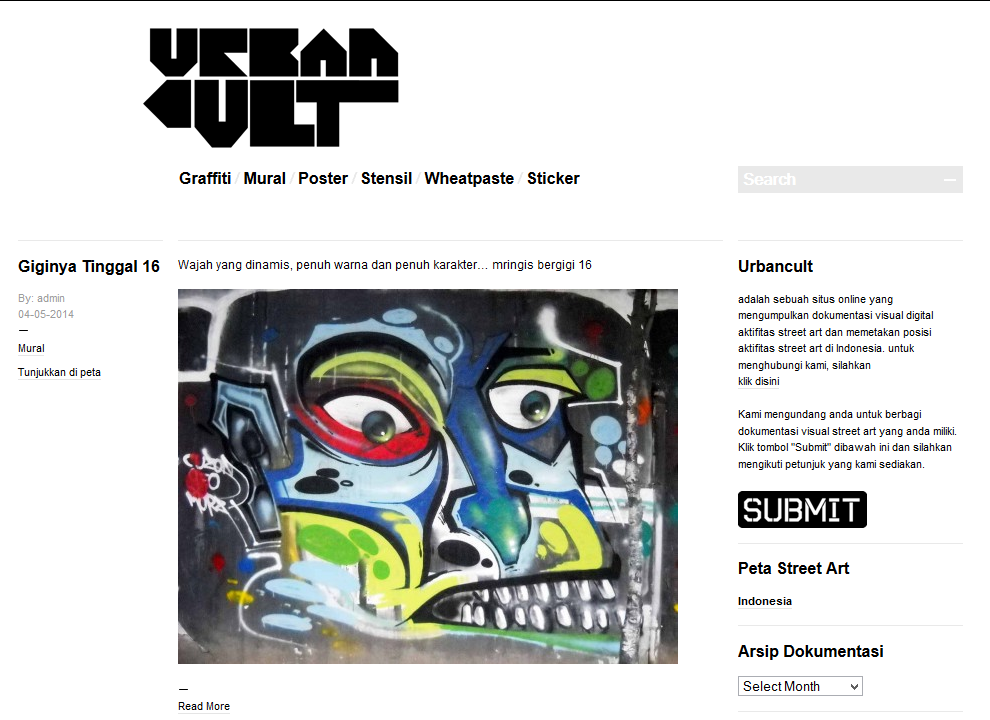 Urbancult is a visual documentation and archiving project that shows the location of street-art works in Indonesia. The goal of
urbancult.net
is to create a map with the location and pictures of street-art works. Through the map they can keep the public informed about new street-art works, strengthen the community, and show how the murals evolve with the time.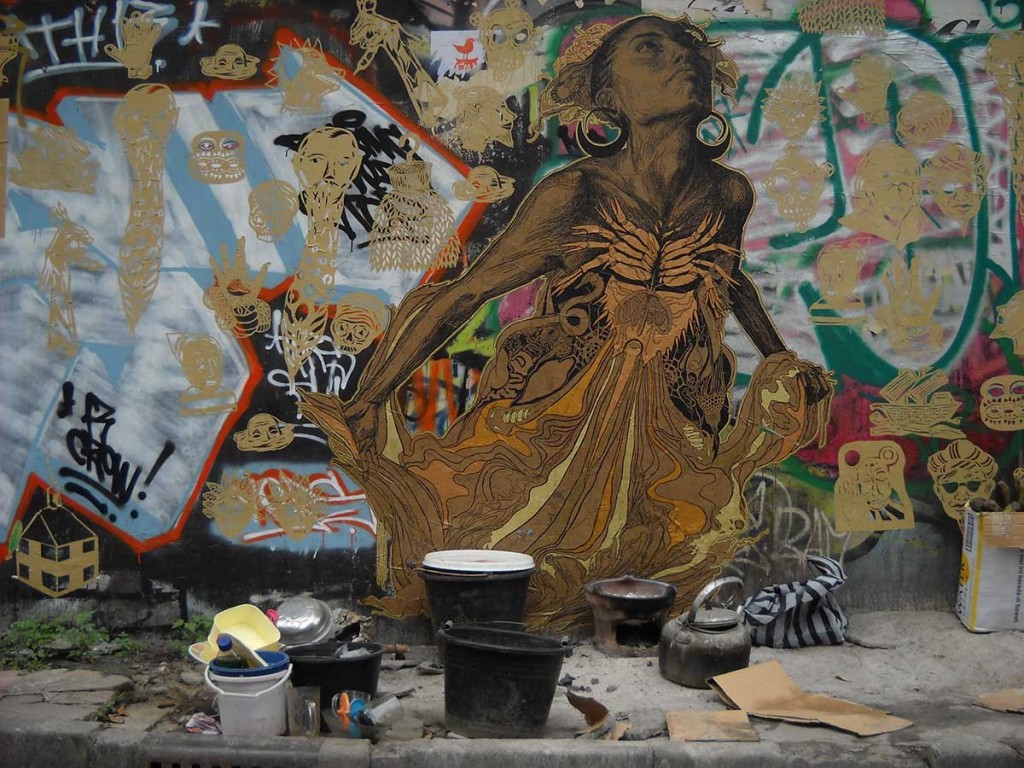 Beginnings
The initial thriving force behind Urbancult was Agung Geger and his passion for taking and collecting pictures of murals in Yogyakarta. The project started quite informally in 2011, after he met with Andreas Siagian and got some advice from him on how to upload his pictures and make them more accessible for fans and other street-art artists. This gave origin to "A tribute to street-art murals of Jogja", i.e. a compilation of street art photographs on the personal Facebook account of Geger. Through his Facebook album Geger enterd in contact with artists, as well as with the community interested in the street art of Yogyakarta.
Later in 2011, Ucok suggested that the compilation should be published on their own web-site. This would make the compilation accessible to a wider audience, as the Facebook site was restricted to personal contacts. Geger joined forces with Ucok to publish all the street-art pictures piled up in their database. They began creating an online documentation and a map with the location of street-art works in Indonedia.
In January 2013 Budi Prakosa (Iyok) joined the team, bringing his experience as creative web programmer in DeadMediaFM, a community develop podcast and online radio streaming of Indonesia. With the help of Iyok the team extended the urbancult's interface to display the location of the murals stored in the database. Finally the Urbancult was officially launched in February 2013, with the support of Agus Tri Budiarto and Adhari Donora. Later urbancult.net joined Lifepatch – a citizen initiative for art, science and technology, and it remains until now a lifepatch driven project. You can visit the project at
urbancult.net
.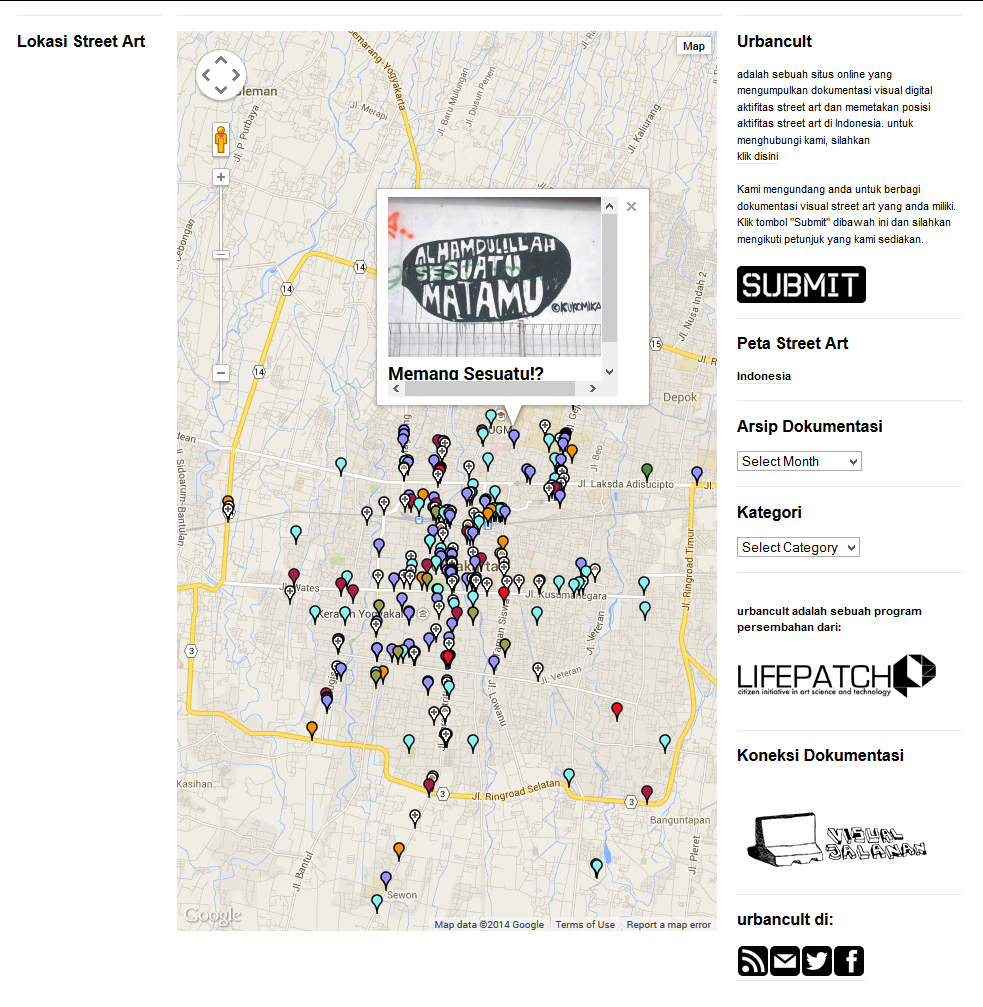 Urbancult's Credits
Screenshots & pictures: Urbancult.net