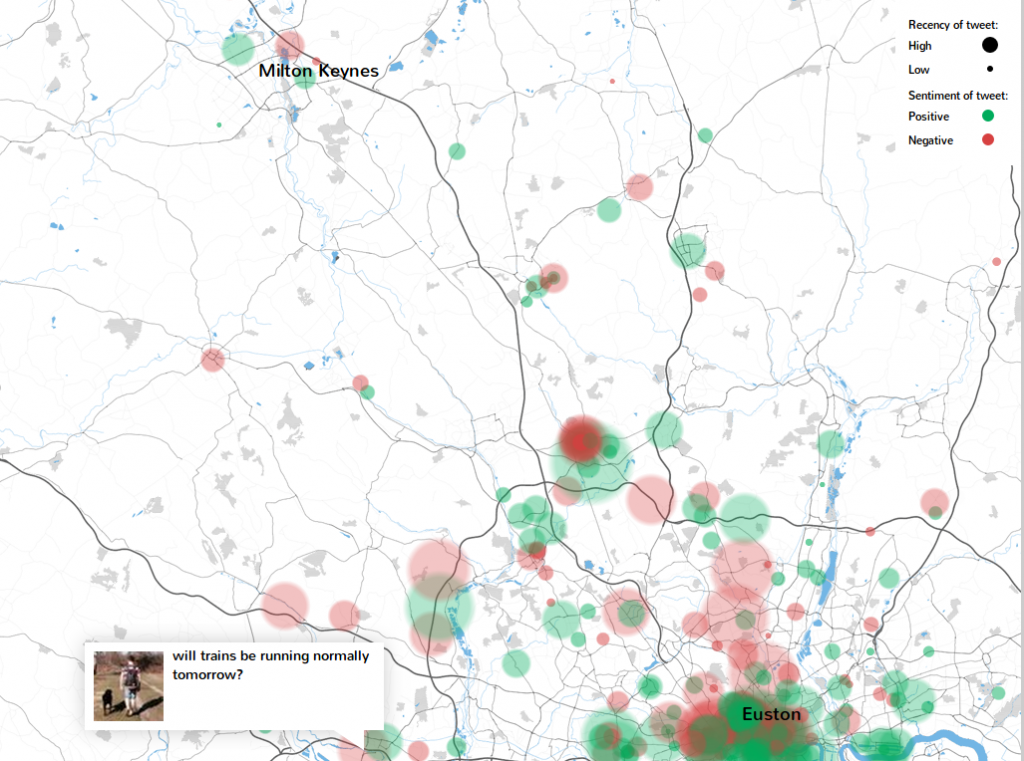 Commonplace
is developing a web-based sentiment mapping application that monitors social networks to identify the citizen's feelings in regard to public transport, road traffic, commuting nodes and other transport infrastructures. It is being developed in collaboration with the Royal College of Art, a leader in the application of design led thinking.
The goals of the project are ambitious. The idea is to combine information of different sources, like weather stations, social media, and official reports to help the passengers plan their journeys in an efficient and stress-free way.
The project is still in a very early phase of development. However, a simple prototype that fetches, stores and displays tweets concerning multiple transport modes is already available. The current version shows an area between London and Milton Keynes, where the passenger's sentiments are shown in red and green blobs. Another graphic shows the evolution of the mood during the day, including those about trains, buses and tubes.
(more…)